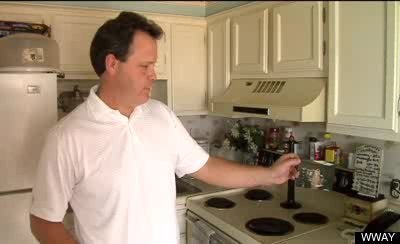 The family sold all their valuables. "My wife has even had to pawn her wedding rings."

But they still can't make ends meet. "Me and my wife has gone as much as eating toast for three days... it's hard to look at your children and tell them that there's just not enough to eat."

Now Jorden is worried his family could be homeless before the holidays. "We're already behind two months on rent. It will be three months at the first of the month... their Christmas will maybe be a McDonald's burger, if we can afford that."

Jorden says he's thankful for all the support, but never expected the response. "I just wanted to bring attention to the fact that it was taking North Carolina so long to get out the benefits that are so desperately needed right now, especially through the holidays and with it getting cold."

Everyone who lent a hand said they didn't want anything in return; they were just happy to help.
REAL LIFE. REAL NEWS. REAL VOICES.
Help us tell more of the stories that matter from voices that too often remain unheard.