'Twas the month before Christmas, and all through the crib
Mama couldn't find one f*ck left to give.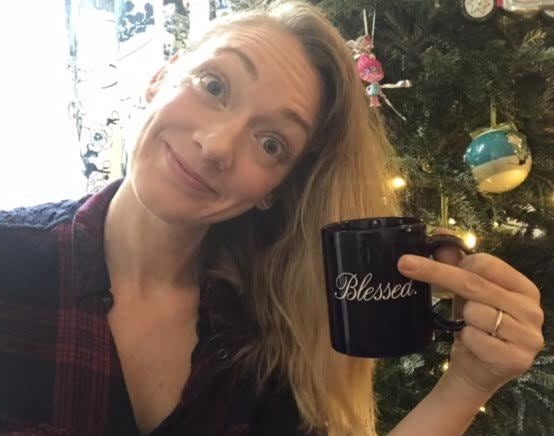 The gifts were all rushed by Amazon Prime
As she filled up her mug with the last of the wine.
Did she move the Elf?! She could not remember
That creepy-ass spy, judging her every December!
She hid in the bathroom for five quiet minutes
And scrolled through some crafts posted on Pinterest.
And even though she knew she would be filled with regret,
Mama attempted homemade ornaments in 29 easy steps.
Spoiler alert, they turned out like sh*t
Thank goodness for Target where the sales were so lit!
But then in the playroom there arose such a clatter
As the oldest told the youngest that there was no real Santa.
Before mama could comfort his screams and his wails
Her phone exploded with reminder emails:
Tomorrow was the second grade holiday bash
And the winter party in her son's third grade class.
And parents, please don't forget to ASAP
Contribute to teacher's gift (she pretty much works free);
And also for the fifth grade holiday show
Your kid will need 15lbs of fake snow.
So Mama took a deep breath and vowed that next year
She would be way more prepared for all this holiday cheer
Until then she popped open a new bottle of white
And hit reply all: Happy Holidays and Good Night!