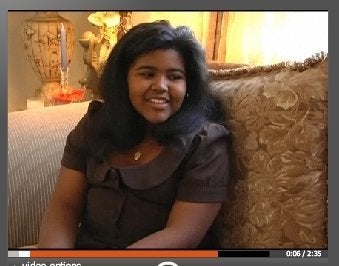 Leanna Archer, an honor student in Islip, N.Y., was 8 when she first tried to make a batch of homemade, natural hair products just like her mom's. Soon she began selling them in the neighborhood and then to stores.
Today the 12-year-old Leanna is the owner and CEO of Leanna's Inc., which sells hair-oil treatments, shampoos, conditioners and deep conditioners. Her products are sold online and in stores across the country, and she expects 2008 revenues to reach $150,000 -- up from $45,000 in 2007. This kid is making $5,000 a month
But while Leanna is clearly a high achiever, she's hardly alone. Often inspired by their parents, an increasing number of kids are starting their first businesses while they're still doing homework.
"Generation Y entrepreneurs enjoy taking risks," says Sean C. Rush, president and chief executive of Junior Achievement, an organization dedicated to inspiring young people to become successful in business. "Younger would-be entrepreneurs, even as young as 8 years old, indicate an interest in starting their own businesses, in order to use their skills and abilities, to be their own boss and to build something for the future."
Related
Popular in the Community