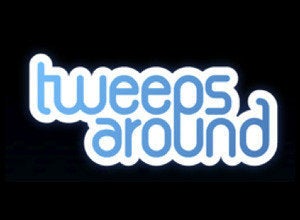 This post is part of a new series from HuffPostTech, Socialized, that will profile a different social startup--from apps to services to websites--every day. Want to be featured on the site? Email us about your startup, which should have a social media component and be less than two years old, at bianca@huffingtonpost.com.
Twitter already lets you tag tweets with location, but what if you took a step further? Tweeps Around lets you see the tweets from users nearest to you and what they're saying, adding a layer of micromessaged instant connectivity to your next walk around the block.
What it is: Tweeps Around lets you see tweets in your general proximity through an augmented reality layer that puts realtime information directly on top of the world around you, as seen through your phone's camera.
How it works: Through Layar, a mobile browser that uses the phone's GPS and camera to identify location and view, the data from Tweeps Around is laid directly on top of what you see around you.
Basically, Tweeps Around shows you the world--with Tweets included. After querying Twitter for posts that are geotagged, all the posts within an inputted distance from your location are shown as a layer over your view through the camera.
Why you'd use it: Augmented reality is just what it sounds like Imagine if the world had a Terminator-style screen in front of it telling you useful information about each thing you saw -- how much a jacket costs, how old a building is and who built it, reviews for a restaurant, a cute girl's relationship status. That's augmented reality -- and Tweeps Around is a simple, elegant way to start trying it out.
At a music festival, for example, you could whip out your phone and see what the people around you are tweeting, then add your own thoughts. It adds social connection instantly to the world you see.
How to get it: You have to have Layar to use Tweeps Around. Layar can be downloaded on its website, at which point you can search for Tweeps Around on Layar's site and download it. Both are free.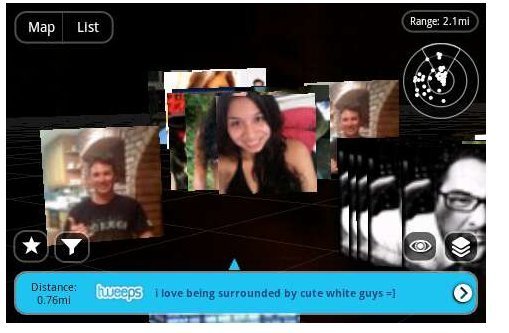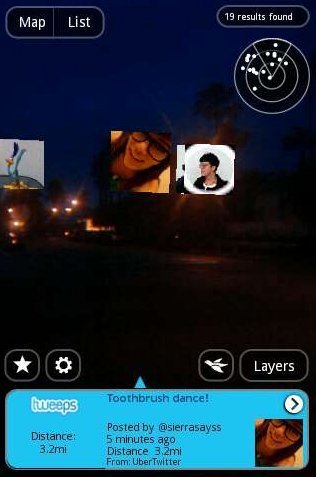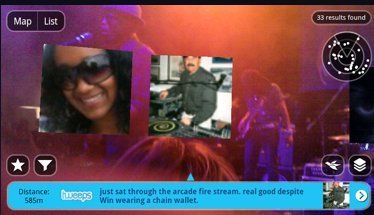 Popular in the Community