More women than men use Twitter, but men get retweeted far more often, according to a new app called Twee-Q.
British human rights activist Joan Smith helped create the new app, which analyzes your most recent 100 retweets to see which sex you favor on the microblogging network. The app is easy to use: Just plug in a Twitter handle to get a Twee-Q or "Twitter Equality Quotient." The ideal Twee-Q is 10, meaning you retweet men and women equally.

As you can see from the above graphic, men have been retweeted almost twice as often as women in the more than 3,000 tests run on the site thus far. The issue is not that there are more men than women on Twitter. According to social media monitoring site Beevolve, Twitter is made up of about 6 percent more women than men. Twitter users just disseminate men's comments more than women's.
Check out how some of the biggest names in tech and politics stack up, according to Twee-Q: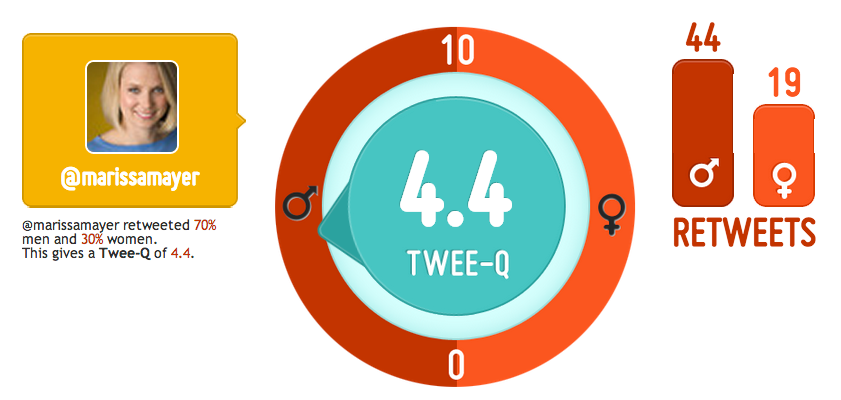 Twee-Q Shows Twitter 'Gender Equality'
Related
Popular in the Community