Ali Thompson and KC Slack (@Artists_Ali and @femmina on Twitter, respectively) sparked the idea for the hashtag while discussing over Twitter the stories they had read about bad dates and relationships. The two pointed out that many of the stories came from "a thin woman's point of view" and wanted to highlight a whole other set of dating fails fat people endure.
"We both agreed that we had many, many stories that were even worse than the articles you normally see and could basically write those articles forever," Thompson told The Huffington Post.
During this conversation, Twitter user @yrfatfriend suggested expanding the conversation and asked "fellow fats" to share #FatSideStories about dating and relationships. Soon, the hashtag turned into something bigger.
Since the hashtag started on Tuesday, women (and some men) have shared what it's like to be body-shamed and subjected to verbal abuse because of their weight.
Some discussed their dating lives...
...and some opened up about their bodies being viewed as a fetish.
Others came forward with the hurtful comments they had faced because of their appearance...
...and others called out the lack of representation for people who don't live up to society's unrealistic beauty standards.
Other #FatSideStories included accounts from people who had been teased at the gym because of their weight or who felt uncomfortable eating in public because of the stares. Thompson said she was "angry" that so many people had similar horrific stories to share, but is glad that the hashtag is providing an outlet.
"The experience of being a fat person in this culture is to be blamed and scapegoated, and that is a lonely and agonizing experience," she said. "It's good to share, and I hope it is healing for people."
Slack echoed Thompson's thoughts and said she is "honored" to help people reclaim their traumatizing experiences with #FatSideStories.
"There's something really beautiful about seeing fat people sharing their stories honestly and having those stories met with belief and real support," she said.
Before You Go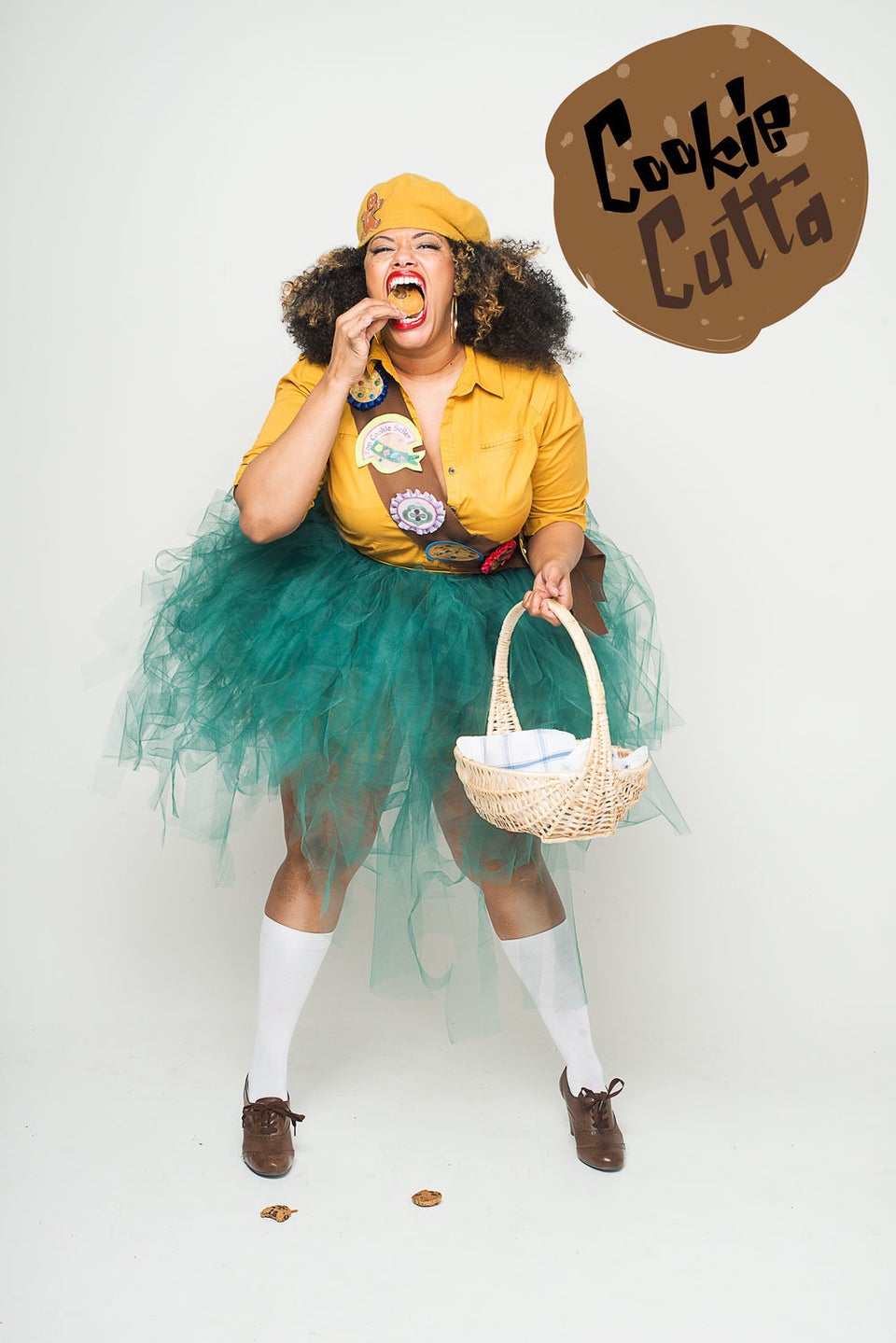 Meet The Real-Life Superheroes Fighting In The Name Of Body Positivity