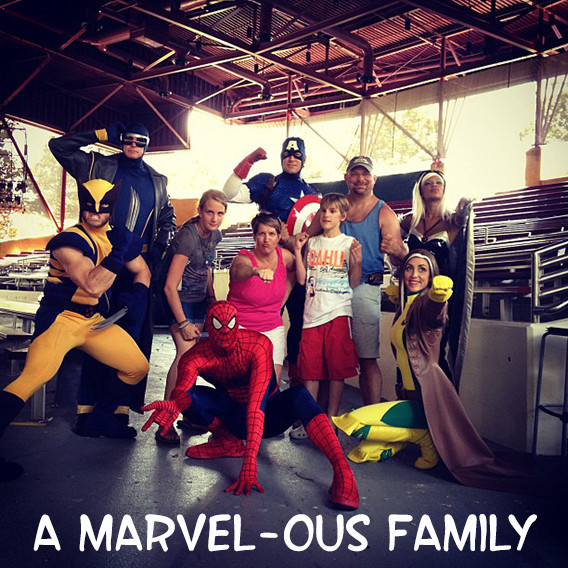 Twelve-year-old Troy Sandella has been fighting battles his whole life. Born prematurely at 23 weeks, Troy had to undergo surgery in early infancy and was not expected to survive.
But Troy has proved time and again that he is a fighter.
In his post, Vanz shared the story of the young boy -- who has been diagnosed with Functional Delay -- and his bravery in the face of bullying. Here, Vanz details one particular episode.
While getting off the bus Troy was attacked by two bullies. They pushed him to the ground and proceeded to kick him. Their kicks were hard and they were to the groin. When this undeserved beating was finally over, he came home to his family. He began to tell his parents what happened. They were older boys, and he didn't even know who they were. He didn't understand why.
But Vanz said that even in the face of this unprovoked attack, Troy refused to give up hope.
This morning while talking to his dad about the situation, I asked him how Troy responded to the beating. He said he came home, told his family what happened and said,

"Daddy, I kept getting up just like Captain America."
"When Troy stood up, he didn't just stand up to school bullies. He stood up for everyone that has ever been pushed down, rejected or made to feel worthless," Vanz wrote.
Immediately after his blog post was published, Vanz said many across the country were moved by Troy's story, but one special reader stood out.
Shortly after writing the blog I got an email from somebody in my social media network who said Captain America at Universal Studios was touched by Troy's story. He said if Troy is ever in the Orlando area to let him know.
This month, Troy finally got to meet his hero.
Traveling to Universal Studios in Orlando, Fla., with his family and Vanz, Troy got to spend the day with Captain America and his famous friends, including Spiderman, Wolverine and Storm.

He even got into a tussle with nefarious villain Dr. Doom, but his newfound superhero pals were thankfully on hand to save the day.
But as Vanz expressed in a new blog post detailing the special meeting, Troy was the real hero of the day.
Troy had no idea that getting beaten down and kicked by bullies would bring him to this point. He had no idea that he would inspire hundreds of people across America. The only thing Troy does know is that when life beats you down, you get back up.
PHOTO GALLERY
"Raising Captain America"
Calling all HuffPost superfans!
Sign up for membership to become a founding member and help shape HuffPost's next chapter
BEFORE YOU GO