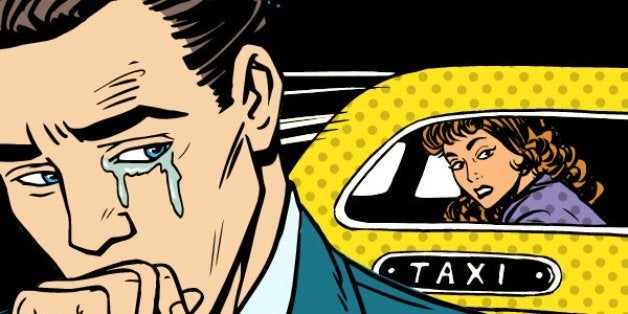 Do you want to rip the heart out of your ex-spouse, who also happens to share with you parental responsibilities for your two small children? Tell him or her that you've decided to move from suburban Chicago to the East Coast and you're going to ask a judge to let you take the kids with you.
Earlier this year I was asked by a local law firm to serve as trial counsel (about seven weeks before trial) to represent a dedicated dad who had been blindsided during the spring of 2014 with news that his ex-wife wanted to take their kids and move 700 miles away from her home in one of Chicago's north suburbs. She claimed, in papers she filed with the court in 2014, that her proposed move was a job-related necessity.
Turns out she also had a boyfriend 700 miles away in the same part of the country. To make matters more interesting, the status of the significant other was bumped up from boyfriend to "fiancé" at some point during the litigation.
After reviewing the case file, I took a few depositions. I questioned the mom, her employer, and her alleged "fiancé" (who, I learned, had never "officially" asked the mom to marry him). Taken together, those hours of sworn testimony severely undercut the mother's claims -- so much so that later that month, on the first day of trial, her lawyers withdrew their client's petition to remove the children from the state.
Effective January 1, 2016, removal law will change in Illinois (as part of a sweeping rewrite of the Illinois Marriage and Dissolution of Marriage Act), and parents may soon be battling over much shorter moves within Illinois.
The change in removal law makes sense. As it currently stands, a custodial parent would need a court order to make a 10-mile move with his or her kids from north suburban Zion, Illinois to Kenosha, Wisconsin, simply because that move would cross state lines. The same parent, however, could pack up the kids and move 423 miles from Zion to downstate Cairo, Illinois without having to seek court approval.
The new law deals with that absurdity by shifting the focus from state lines to distance. The Wisconsin-bound parent will now be free to move from Zion to Kenosha because the distance between those towns is less than 25 miles, but the custodial parent looking to leave Zion for Cairo will need a judge's permission to do so. Custodial parents who live outside of Cook County and its five collar counties (DuPage, Lake, McHenry, Kane and Will) will need court approval if they intend to move more than 50 miles away from their current residence.
The new law also scraps a lot of old language. Removal, for example, will now be called relocation. And judges will no longer award custody and visitation; instead, they will allocate parental responsibilities and parenting time.
The governor and the Illinois General Assembly may not be able to craft a budget for the Land of Lincoln, but with the rewrite and signing of the Illinois Marriage and Dissolution of Marriage Act, they've given judges, lawyers and parents who spend time in domestic relations court a lot to digest in the coming months.
REAL LIFE. REAL NEWS. REAL VOICES.
Help us tell more of the stories that matter from voices that too often remain unheard.