If you pull a butt-muscle while twerking during your lunch break, do you get twerker's comp?
PHOTOS: Twerking For The Record (Story continues below):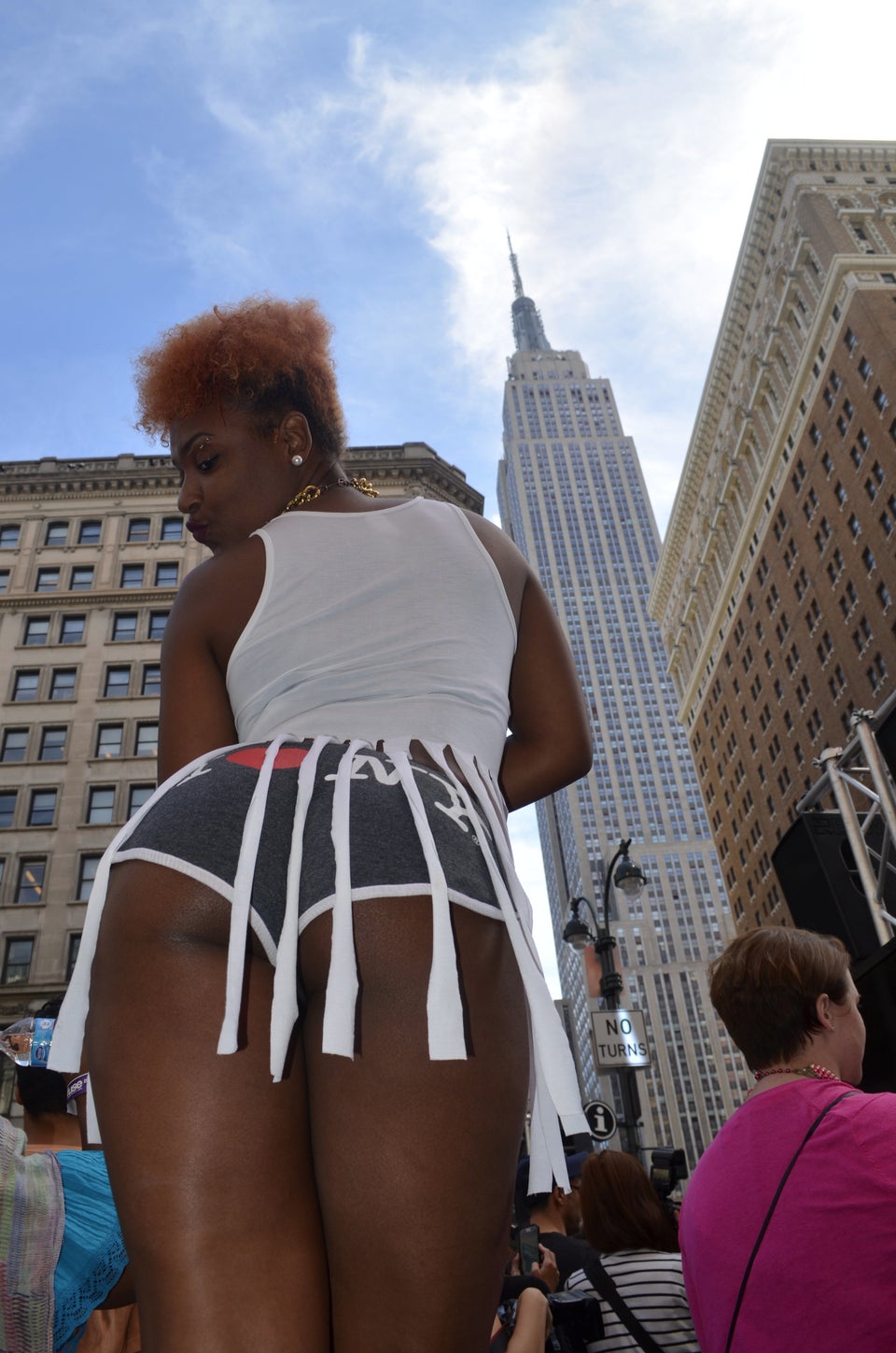 Twerking World Record
Yes, Guinness has officially recognized butt-wiggling as a legitimate world record. On Wednesday, a Guinness official spelled out the rules before all 358 twerkers shook what their mommas gave them for two straight minutes. A minimum of 250 people was required to set the record.
The Guinness rules for twerking are as follows:
Body must remain upright, with movement concentrated in hips
Participants can put hands on knees or hips for support
Twerking action cannot comes from knees – hips only
Freestyling or additional choreography not permitted – no hands on the ground, feet in the air, twirling, etc.
Twerking action must be synchronized, can be at own pace
All participants must twerk simultaneously for two minutes when Big Freedia gives the signal
Any performers who do not participate fully for the entire two minutes will be deducted from the final total
Even those with amateur ass skills at the event could twerk better than Miley Cyrus. Hannah, 26, and her boss, Patrick Dobens, 24, took a lunch break for the world record attempt.
"We practiced at the office a bit, but this is really my first time twerking," Hannah, who declined to give her last name, told HuffPost Weird News. "I was wrecking that ball, but I think I was working on style too much and trying to get nasty with it. I think that took away from the overall quality of my twerk."
It may have been Joan Wind, 73, who stole the show. The Manhattan senior stopped shopping at Macy's so she could try her tush at twerking, which she'd practiced in the mirror before (see her twerk video here).
"Two or three years ago I saw it but I didn't think I could do it," Wind said. "Then I tried it at home in the mirror in the bedroom. And I said, 'Oh, it's shaking very good.'"
We at The Huffington Post know how to work it, too. On Thursday, Big Freedia joined us in the HuffPost Live studio to show Weird News reporter Andy Campbell and Live Host Ricky Camilleri how to twerk it. In the video above, you can see our footage from the event and watch Big Freedia school Huffington Post on air.
Support HuffPost
The Stakes Have Never Been Higher
Related
Popular in the Community