The final installment of "The Twilight Saga" hits theaters Friday, concluding a series that has been both beloved and bemoaned. With reviews flooding in for the PG-13 rated "Breaking Dawn," one of the best notices came from one of the most surprising critics.
New York Times chief film critic, Manohla Dargis, did note that she does not feel "Part 2" was necessary, but highlighted how she thinks director Condon made it work. "Condon, however, who brought wit, beauty and actual filmmaking to Part 1, along with those enormous receipts, has nicely cultivated the art of the stall for Part 2 ... largely by turning his cameras into surrogates for the franchise's adoring fans."
Dargis called Kristen Stewart's performance as now-vampire Bella Swan "stiff," but said Pattinson "has rarely appeared more relaxed, and his character has never seemed more, well, human."
A strong review from such a strong critic is added kudos for "Breaking Dawn," but other reviews were not as praise-filled.
"This fifth and mercifully final installment features so much idle anticipation that it's unclear whether we're watching a movie or an Apple product launch," wrote Wesley Morris of the Boston Globe. Later adding, "The computer-generated wolves give the best performances."
"The 'Twilight Saga' has no upmarket aspirations," MSN Entertainment's Glenn Kenny wrote in his review. "[T]hese movies, like those of Tyler Perry, seek only to provide unabashed satisfaction to those who believe in their characters. Many from the outside looking in may only be able to gasp in some form of disbelief."
The film has an average rating of a measly 54 percent on Rotten Tomatoes, however that counts as a high-water mark for the series.
"The Twilight Saga: Breaking Dawn - Part 2," starring Robert Pattinson, Kristen Stewart and Taylor Lautner, is out now.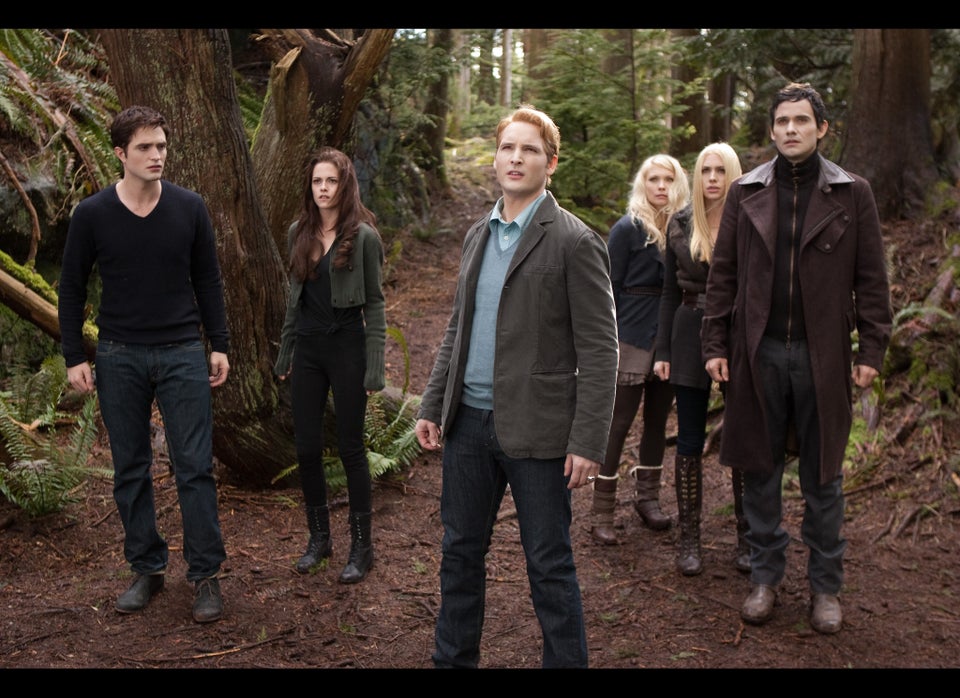 'Breaking Dawn Part 2' Photos
Popular in the Community