'The Twilight Saga: Eclipse' premiere took over LA on Thursday night.
The film's stars were the main draw, and people had been camping out for days for a glimpse.
Below are photos of stars Robert Pattinson, Kristen Stewart and Taylor Lautner, and below the photos is an AP article on the 'Eclipse' premiere hysteria.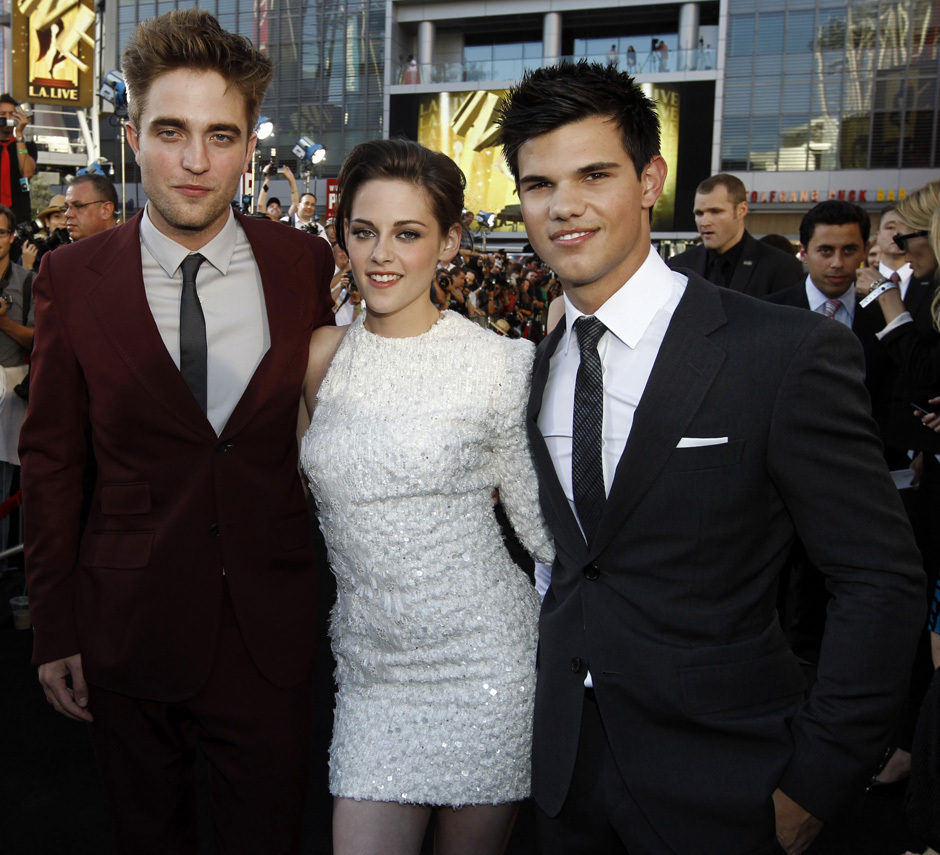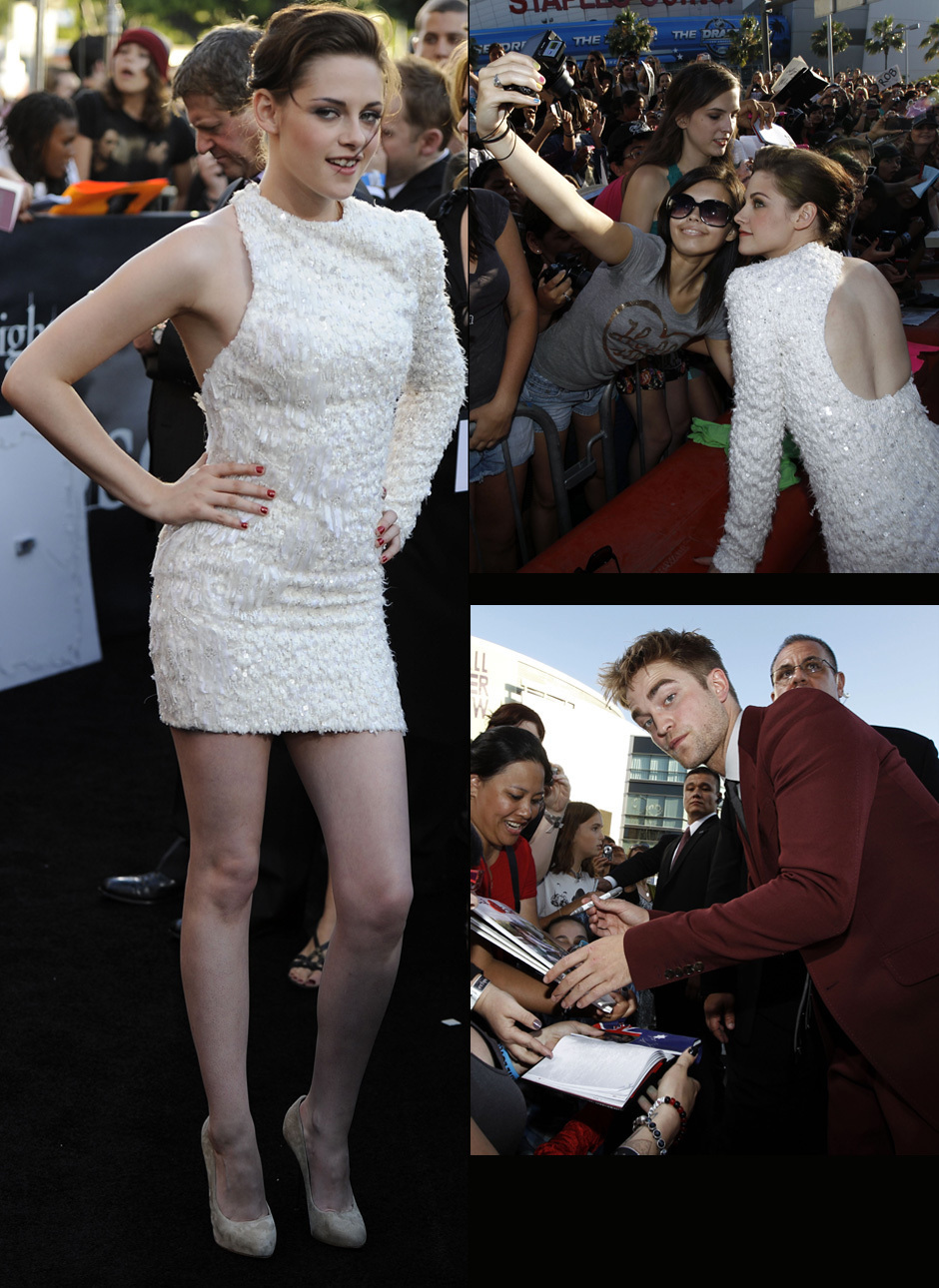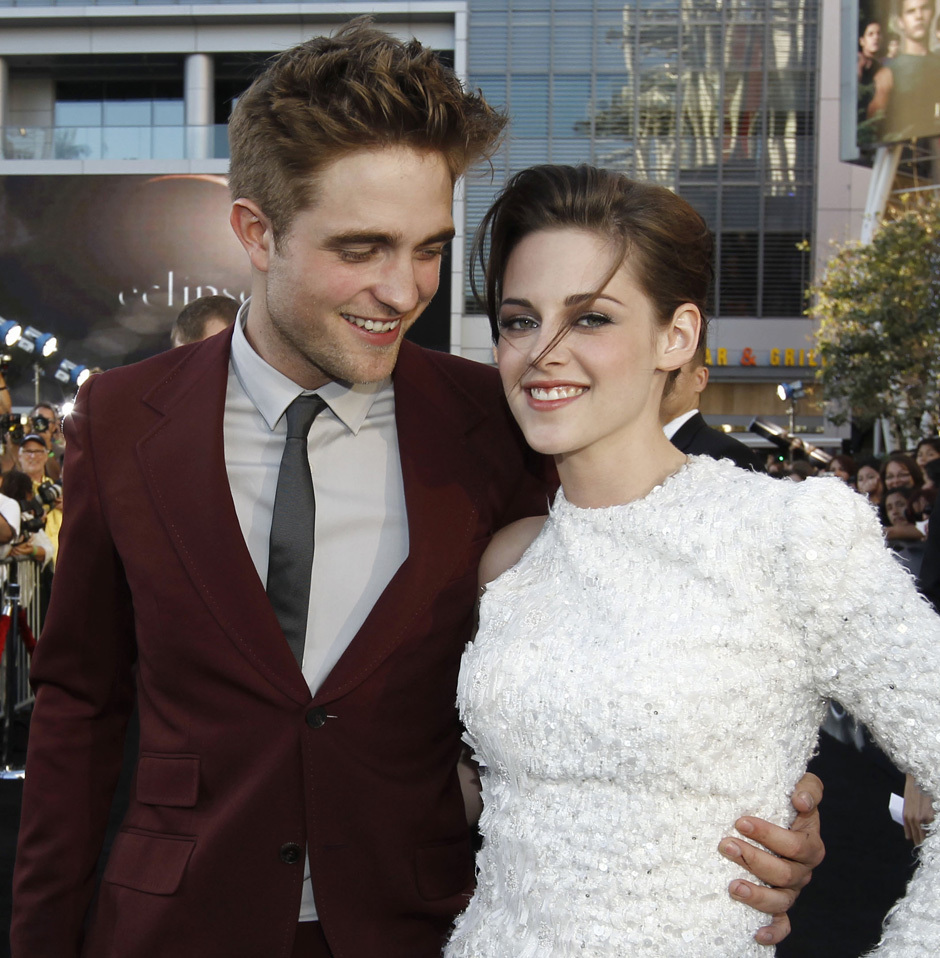 LOS ANGELES -- Monica Siegel and her two friends dropped a total of $2,500 and flew hundreds of miles to camp out for four days on a gritty patch of sidewalk in downtown Los Angeles. On Thursday, it was all worth it.
Siegel, 22, of Fennville, Mich., nabbed a spot near the red carpet to see - and swoon over - the heartthrob stars of "The Twilight Saga: Eclipse" as they arrived at the premiere of the latest installment in the blockbuster vampire series.
"It's been a big part of my life. I start caring about the characters a lot, and when they make the movies, you start caring about the actors that portray the characters," she said after frantically coloring a fan poster. "The love story is what drew me in."
Siegel, a college sophomore, spent more than $1,000 on airfare, camping equipment and a motel to make it to California with her two friends, whom she met through a Twilight Facebook page. The motel, at $60 a night, was for showers only: Siegel and her pals have been sleeping and living in their brand-new tent since Sunday.
"I've never gone camping in my life," Siegel said. "We're paying for a hotel room we can't sleep in - but we can shower!"
Siegel, 21-year-old Amanda Willis, of Dallas, and 25-year-old Melissa Moorhead, of Seattle, are just three among thousands of so-called "Twi-hards" who have clogged the downtown premiere venue since early this week, camping out in a specially-designated tent city for a fleeting glimpse of stars such as Robert Pattinson, Kristin Stewart and Taylor Lautner.
Up to 9,000 people were issued wristbands for a chance to see the film. At least 550 early birds, like Siegel, were ensured a spot along the red carpet, which was black for the occasion.
Celebrities working their way down the carpet before the premiere were swarmed with screaming, frantic fans. Dakota Fanning, who plays the vampire Jane, said she was amazed by the fan presence - even in comparison with what she has seen in her own childhood acting career.
"It's really exciting. I don't think I'll ever be part of something like this for the rest of my life," she said. "It's really kind of surreal."
Alex Meraz, who plays a hot-tempered werewolf named Paul, said one overly enthusiastic fan asked him to take his shirt off and that another asked him to autograph a book he hadn't written.
AEG, which owns L.A. Live and distributed the premiere wristbands with Summit Entertainment, screened "New Moon" for fans Tuesday night. On Wednesday, the film's actors, Peter Facinelli, Billy Burke, Julia James and Jackson Rathbone, distributed hamburgers, CDs and makeup in the tent city.
"It's not very often in this business that you get to come out here and do something like this," Burke said. "The fans of these movies are so gracious and lovely. It's great to do anything we can."
Stephanie Tregea, 19, drove 500 miles from Upper Lake, in Northern California, to attend the premiere. She wore a black T-shirt that said "Team Carlisle," and held a sign that read: "My cat died while I've been in line. (Peter, comfort me during this sadness)."
It got her an extended embrace from Facinelli, who plays Cullen patriarch Carlisle.
Tregea said she is concerned about a Twilight jinx, because her dog died as she waited in line for the "New Moon" premiere last year. She debated not seeing the next installment.
"It's been hectic and stressful because there's a lot of people," said Tregea, who alternated camping out with sleeping in a hotel room shared with two friends.
Amanda Belcher, 27, a mom from Scranton, Pa., who took a week off work at a public affairs agency to camp out for the premiere said the experience was worth it.
"It's a great way to bring people together," Belcher said. "It's like intense friendship building."

REAL LIFE. REAL NEWS. REAL VOICES.
Help us tell more of the stories that matter from voices that too often remain unheard.