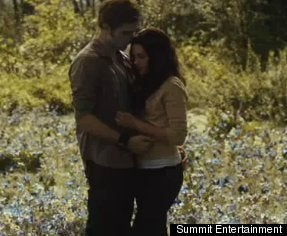 UPDATE: The full Twilight Eclipse trailer has been released. Watch it here.
A Twilight Eclipse trailer preview video has been released by Summit Entertainment, adding hype for the trailer's full release.
"The Twilight Saga: Eclipse" debuts in theatres on June 30 and features Robert Pattinson, Kristen Stewart and Taylor Lautner.
The third film in the Twilight film series explores a love triangle between Bella (Kristen Stewart), Edward (Robert Pattinson), and Jacob (Taylor Lautner) as the werewolf pack and the Cullen clan join together to fight a new breed of vampires.
WATCH THE TWILIGHT ECLIPSE TRAILER PREVIEW VIDEO:
Popular in the Community