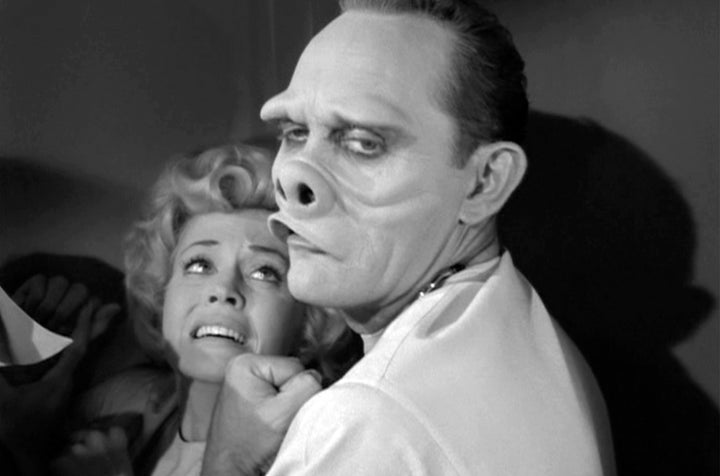 You are entering another dimension, a dimension not only of sight and sound but of ... rare TV memorabilia.
On Dec. 1, the world-famous Prop Store ― home to a huge assortment of film and TV props ― is holding a TV Treasures auction where the public will be allowed to bid on memorabilia from shows like "The X-Files," "Roseanne," "Charmed" and the original "Star Trek" series.
One of the more notable items is from Rod Serling's masterpiece series "The Twilight Zone," which ran from 1959 to 1964. Now you can own the nurse's pig snout prosthetic from the episode "Eye of the Beholder."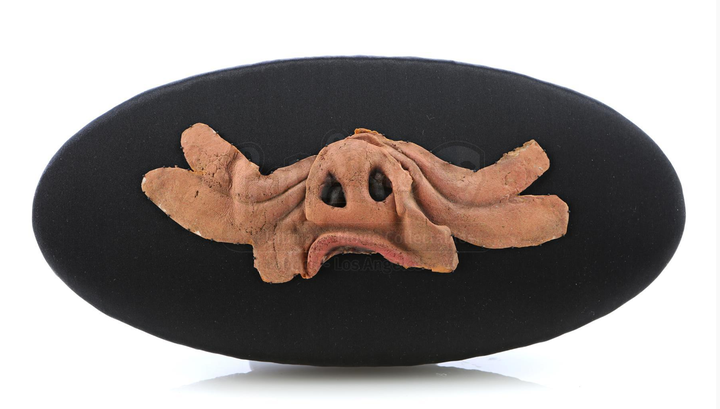 In the episode, a woman who is born "horribly disfigured" wakes up in a hospital after having surgery to fix her disfigurement. The doctors do all they can to help, but it's revealed at the end of the episode that ... she is actually quite beautiful, by TV viewer standards. The hospital staff are humans with pig faces, which is considered "normal" in that world.
It's one of the more famous reveals in TV history. The item is expected to fetch between $10,000 and $15,000.
Some of the pieces will be on display in a preview exhibition at the Prop Store's Los Angeles location from Nov. 26 until the start of the auction on Dec. 1.
What would you do with any of these items once you acquired them? That's not a question we ask ... in the Twilight Zone.
CORRECTION: A previous version of this story mischaracterized the plot of an episode of "The Twilight Zone." The woman in the episode did not become "horribly disfigured" as the result of an accident, but was born that way.
Calling all HuffPost superfans!
Sign up for membership to become a founding member and help shape HuffPost's next chapter
BEFORE YOU GO