As the state of Minnesota awakens from her lengthy winter slumber, residents of the Twin Cities are trading in their cabin fever for summer fervor. After the death of the state's patron saint, Prince Rogers Nelson, coupled with the recent passing of Kirk "Bro Sun" Washington (a beloved local poet, artist, and community organizer) in April, Minnesota and it's artistic community is floating through a deeply reflective time of grief. Music and art, in many ways, define for many what it means to be Minnesotan. We have been cut deeply. We are bleeding purple. We are still hurting.
The highly anticipated 2016 Soundset Music Festival, which occurred at the Minnesota State Fair Grounds over Memorial Day Weekend, proved to be the balm to soothe that open wound. Soundset has been a staple event during the short, yet glorious, Minnesota summers since 2008. The event has an impressive track record, with sold-out ticket sales and approximately 30,000 attendees each year. Hip-Hop lovers travel from all over the world to see some of their favorite artists at one of the most down-to-earth music festivals that the US has to offer. 

Soundset started out as a showcase of a few dozen independent local hip-hop artists assembling in a South Minneapolis warehouse and has grown into a robust, all-ages, all-day celebration with a roster of over 40 underground and mainstream artists and hosts (hailing from both old and new school). In the past, the festival has been headlined by internationally loved artists Atmosphere, Ice Cube, Snoop Dogg, Macklemore, Kendrick Lamar, Nas and Eyedea & Abilities.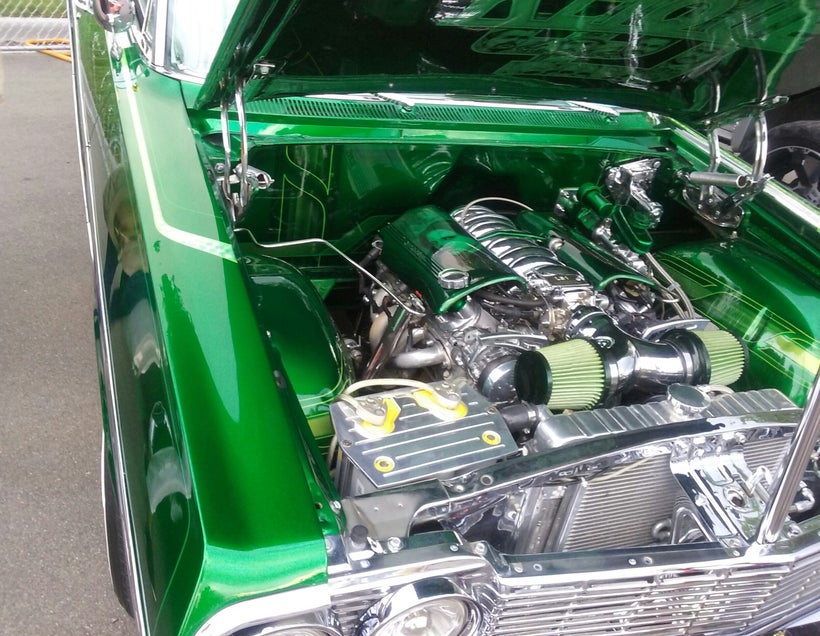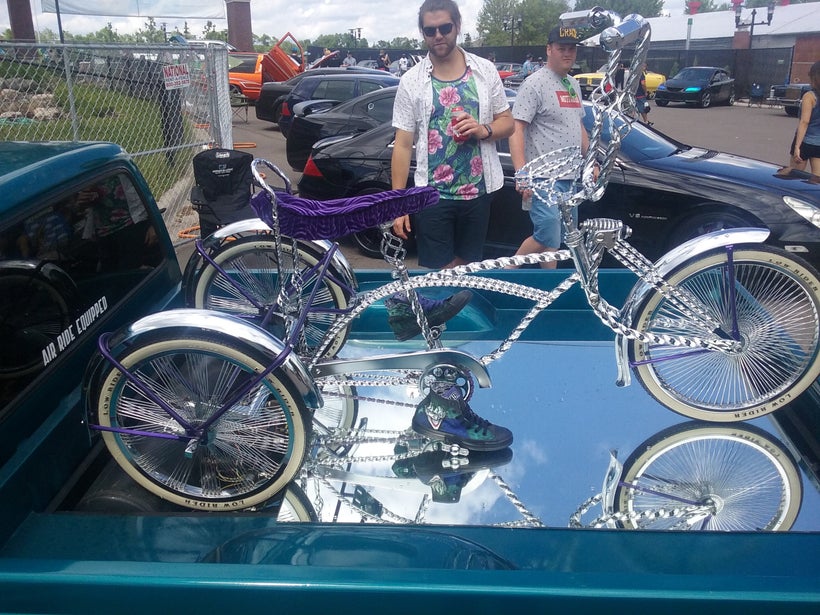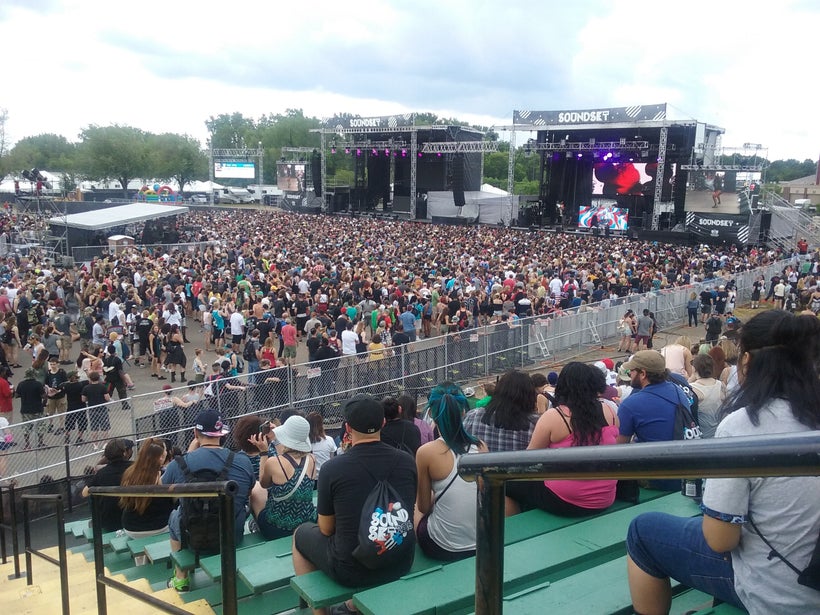 This was my first year attending the festival and I couldn't believe what I have missed for the last 8 years living in Los Angeles! As we entered the Fair Grounds, we were blown away by all of the positive energy. The crowd, although large, had a peaceful and intimate feel. Soundset is an all-ages event and it was really wonderful to see people attend with their families. It's hard to take in the scope of this event  and the tremendous effort it must have taken to harmoniously blend so many different elements to create such a dynamic and multifaceted celebration. 

The Twin Cities arts and hip-hop scene has grown exponentially over the last 20 years and artists that were once doing gigs at bars and coffeehouses are now touring internationally and filling venues by the thousands. The popularity and success of these artists can be directly attributed to the strong artistic and musical history of the state, as well as the undying support of local fans. Sims of Doomtree had this to say about growth and longevity of artists in the Minnesota arts scene:
"I've traveled all over the world doing music in other scenes that are comparable, but bigger and harder to make it in than the Twin Cities. What makes us unique is that the Twin Cities has always been supportive of its own creations...We have a long history of supporting our local artists. When you think about how Prince was regarded here. He was our ambassador to the world. We looked at him that way. We supported him that way. We have the highest number of theaters per capita in the nation. The arts are really important to Minnesotans, and supporting our local things is very important too.

Minnesota really supports itself and people are proud of people doing creative and cool things from here. We get a voice that way. People will be there to support your art and help spread the message that you are trying to share."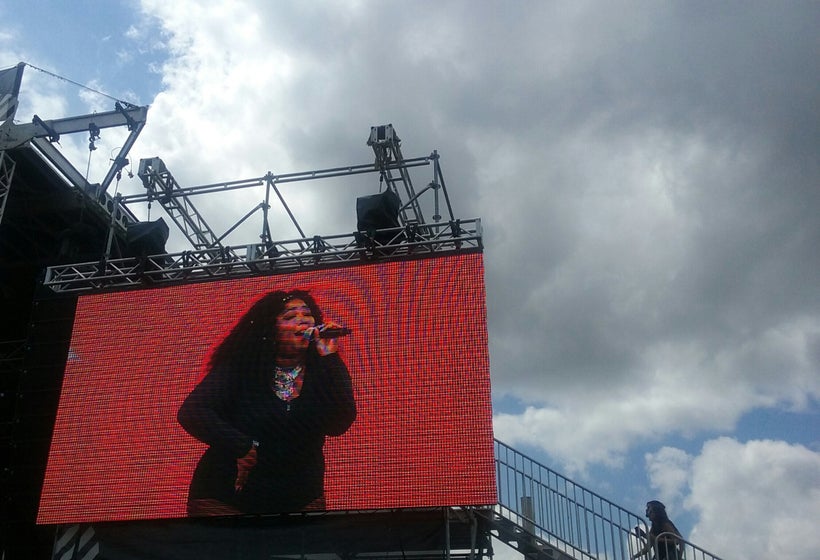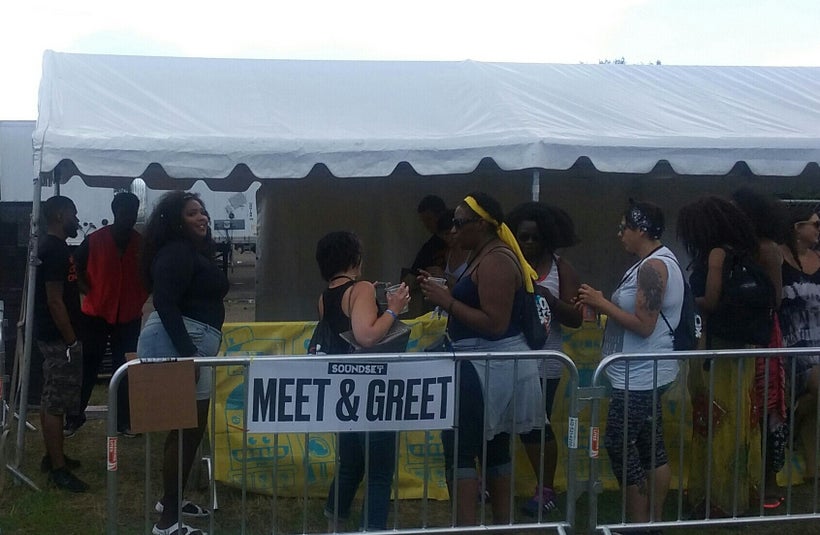 Even though the last several years have been very fruitful for Lizzo, she still remains extremely grounded and accessible to her fans. During her meet-and-greet with fans, it began raining. Several people immediately ran for shelter, but the artist remained in the rain, greeting and embracing each and every fan that was in line to see her. It was quite moving to see an artist be so grateful to her supporters. She had this to say about her connection with her fans: 
"I want them [my fans] to know that I am what they get when they see me on stage or listen to my music...I'm not changing my personality. I'm just 'changing the color of the paint'. Freshening it up. I'm always going to stay that way. The cool thing about it is that I am an evolving person. An evolving woman. I think that the people who listen to me are all down for that evolution, and who I am evolving into.

I like connecting with people. I'm chill with standing in the rain. It's weird to think that people don't [stand in the rain]. I'm like—let my hair get wet. I'm always going to be that way. There are times when I am so tired, but when I see these people and they are smiling and hugging me it gives me so much energy. So they're the reason I continue to do this."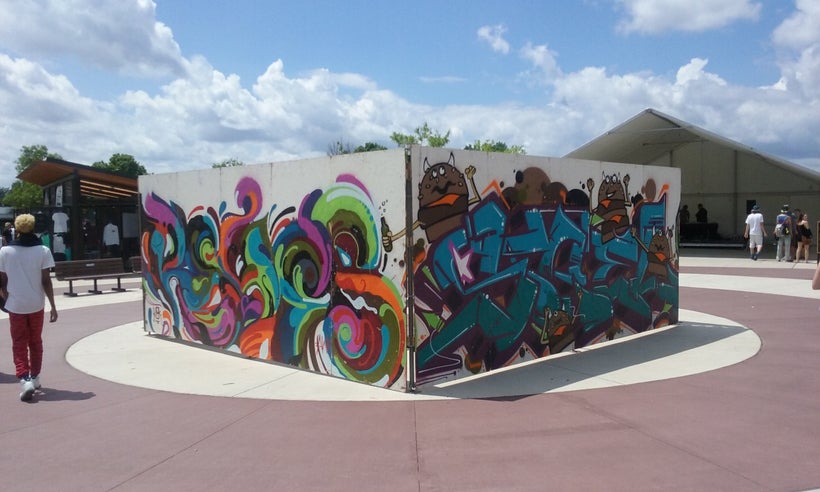 My team and I left Soundset feeling re-energized, alive, and thoroughly impressed with every aspect of the event. The highlights of my Soundset experience were the car and skate show, standout performances by PROF, Lizzo, The Roots, Common, and Machine Gun Kelly. I realized this Memorial Day Weekend that hip-hop still lives and thrives in Minnesota.  Going to Soundset made me proud to be from such a vibrant and resilient scene that consistently produces artwork, events, and artists of the finest caliber.   
REAL LIFE. REAL NEWS. REAL VOICES.
Help us tell more of the stories that matter from voices that too often remain unheard.
This post was published on the now-closed HuffPost Contributor platform. Contributors control their own work and posted freely to our site. If you need to flag this entry as abusive,
send us an email
.