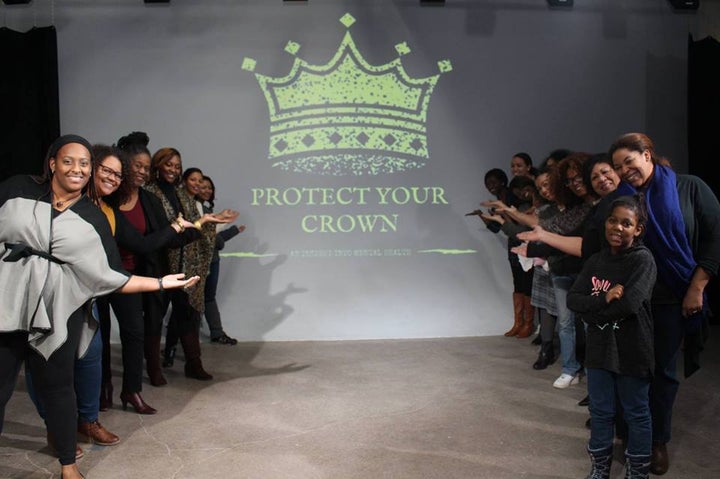 ***TRIGGER WARNING: This article discusses mental illness, depression and suicide. ***
"We as people of color need to understand that mental illness is real! It does not discriminate. It does not care who you are. We need to get educated, come together, and face it head on." ~Essence Jones, founder of Protect Your Crown: An Insight into Mental Health
According to the Health and Human Services Office of Minority Health, black Americans are 20% more likely to suffer from serious mental health problems than the general population. Although major depressive disorder and generalized anxiety are two of the most common forms of mental illness in the United States, you very rarely hear black Americans sharing their narratives about their struggles, failures and victories on the subject. The door for real, informed and honest conversations about mental health has only been slightly cracked. It's time that we open it all the way up and let the skeletons out of our communal closet.
In 2016, 28-year-old rapper Kid Cudi bravely admitted that he was privately suffering from chronic mental illness was seeking intensive therapy. This confession was met with great compassion and support by his fans; however, controversy ensued shortly thereafter when rapper Drake spit lyrics in a diss track that alluded to Cudi's struggles with depression. Even after the suicides of major black celebrities such as Soul Train legend Don Cornelius in 2012, actor Lee Thompson Young (who suffered from bipolar disorder) in 2013, and Kansas City Chiefs linebacker Jovan Belcher who killed not only himself, but also his girlfriend — the black community still overwhelmingly suffers in silence when dealing with mental health issues.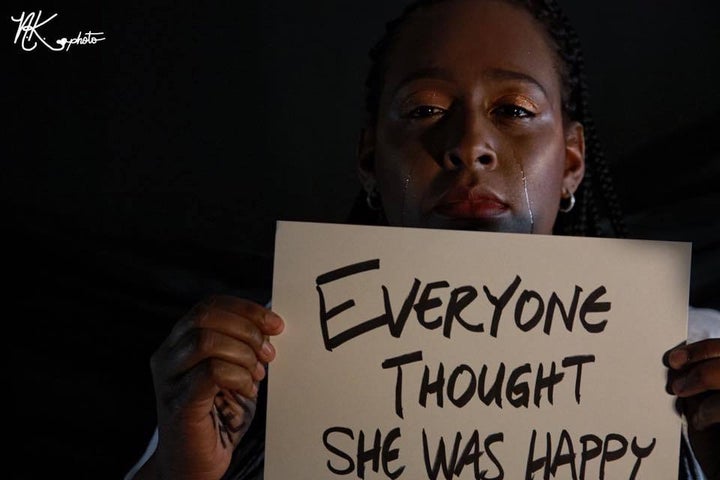 A year after his death, Jovan Belcher's body was exhumed and it was found that due to his career in the NFL he suffered from pervasive brain damage and chronic traumatic encephalopathy (CTE). In layman's terms, CTE is build up of an abnormal protein called tau in the hippocampus (which is the part of the brain that controls emotions, learning and memory) due to repetitive brain trauma. I bring up Belcher's story to illustrate that mental illness is very much a physical disease that can caused by physical damage and/or chemical imbalances in the brain. Our brain communicates using a stew of various chemicals and when those chemicals are off-balance it makes it extremely difficult for sufferers to control their thoughts, emotions and sometimes actions. Having mental illness is not an expression personal of weakness or moral depravity, but a physical manifestation of a physical problem that effects the quality of life of the sufferer—physically, socially and spiritually. I often wonder how many young women who are called "THOTS" and "hoes" might actually be good people who are suffering from untreated borderline personality disorder (BPD) and post-traumatic stress disorder (PTSD) from physical and sexual abuse.
Stigma around mental illness has prevented people from coming forward because they don't want to be seen as weak. Culturally, many black folk still umbrella mental illness as one of those taboo subjects that we don't really talk about in our families, much less in public in the broader community. Instead of going to seek therapy, many people view speaking to people outside of their families about private issues as "putting your business on the street" (which is what black grandmas have warned against since the beginning of time). In a biological sense, a person who has bipolar disorder has no more control over having the condition than someone with brain cancer, yet, when we open up about our battles in the black community we are met with disdain or an uncomfortable silence. When someone has brain cancer, we wear ribbons and do GoFundMe campaigns. When someone has depression, they are treated as if their mental health condition is a matter of personal choice or purely a spiritual issue, when it's not.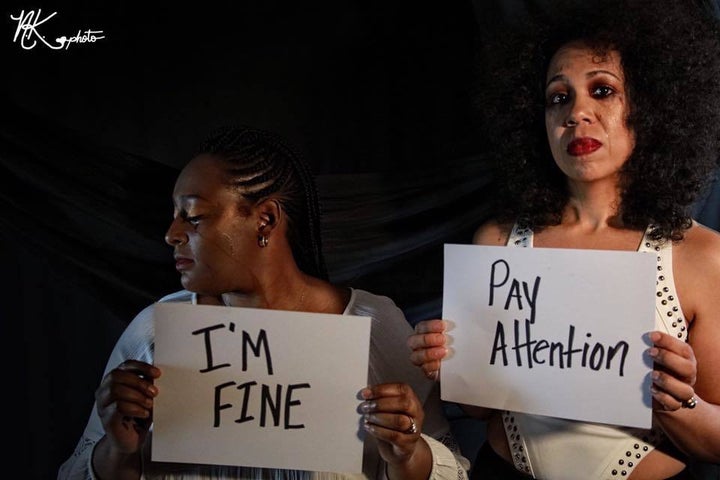 Many people think that "thinking positively" and finding self-acceptance will cure people of mental illness. Although your mindset can help you manage your illness, the horrifying truth is that many of the most positive and active members of our community still suffer with mental illness. When suicide happens, everyone is shocked and we respond with, "I never saw any signs." Two of the most impacting stories I read about positive people committing suicide were that of Karyn Washington, 22-year-old founder of "For Black Girls" and the #DarkSkinRedLip project that encouraged dark skinned women to embrace their skin color and reject the damaging messages of colorism, and MarShawn McCarrel, a 23-year-old Black Lives Matter activist, who shot himself in front of the Ohio State House in February of 2016.
Washington and McCarrel's love of their communities was obvious and they left a hopeful legacy for the people around them; however, tackling the subjects of colorism, racism and oppression is difficult and draining. Both of them had hopeful and positive messages, yet that didn't cure them of their depression. Mental illness cannot be wished away and positive thinking alone does not prevent suicide. Two great millennial leaders in the black community are now gone and I wonder how many more have to die before we end the stigma and uncover the misconceptions about what "wellness" means.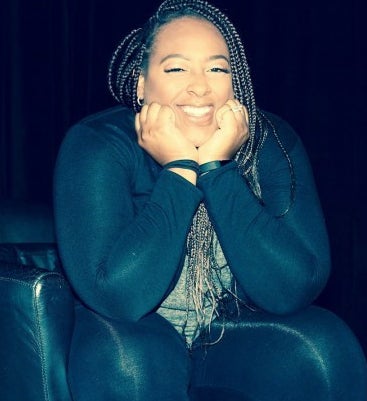 One Twin Cities native, Essence Jones, decided that she wanted to end the silence and start a much needed and ongoing discussion about people of color and our battles with mental health issues. Essence is a 35-year-old mother of one, a wife and also works a full-time job at the Department of Veterans Affairs. Her goal is to encourage people, especially black women, to be open about talking about mental health awareness, as well as propose solutions and give support to those who are suffering.
Jones has struggled with mental health and anxiety issues herself and also lost two family members to suicide. She wanted to turn her experiences into a way to help people, so she created her mental health advocacy group, Protect Your Crown: An Insight into Mental Health (PYC) in the summer of 2016. In less than one year, PYC has created a blog, held various workshops and has developed a web series called "Behind the Walls" on YouTube that documents individual's struggles and triumphs regarding mental health.
When asked about how she personally handles dealing with her mental illness, Jones had this to say:
"Recognizing that you have a mental illness is the first step. Although I did not know what I clinically had at first, I knew when something is not right or different. From there, seeking help or ways to minimize symptoms and knowing that it may take some time to do so. Everything doesn't work for everybody. It took me many years to figure out what works for me. Also, knowing that you may have a mental illness but mental illness doesn't have you. I have to remind myself that my triggers are not me, it's my illness."
Jones knows that "starting the conversation" isn't as easy as it sounds in the black community. She believes that creating safe spaces where people can express how they feel while having support and giving them management tools is necessary for those who desire to heal and grow while living with mental illness. When asked about how our community should begin the cultural shift to recognize what mental illness is, how to manage it and removing the stigma of seeking help, Jones said:
"The thing that we need to do better as a community is talking about mental illness and the importance of mental health awareness without any judgement, myths, or stigmas. We need to get clear about what is going on. Having and dealing with a mental illness does not make you weak or less than, it makes you human, and finding ways to prevent symptoms and episodes, makes you strong...It all starts with conversation. For years, we have swept mental health topics under the rug, we ignored it, or avoided it at all costs. But in today's society, we have to make it okay to discuss and we have to develop ways and put forward more resources to support those that may be affected. As human beings, we are quick to take care of our bodies, but we must take care of our minds for they are the most important. When you don't nurture it, everything else falls apart."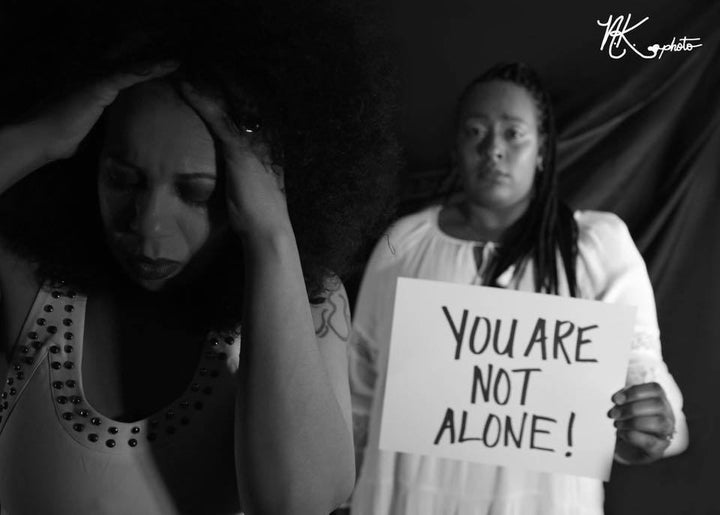 The impact of Jones's advocacy group is already being noticed, although the project is relatively new. She, along with her partners Bianca Rhodes, Aaron Price and Sanni Brown at Crowns Lens Media Group (a Twin Cities-based media company that produces PYC and many other projects, such as Candy Fresh at SPNN), were honored with a "Beautiful Human Award" from the Beautiful Humans Project in February of 2017 for their outstanding work in community-based media. With the momentum and support behind Jones's movement, she has become a beacon of light for many of those who are wondering in the darkness of untreated mental illness. Essence was brave enough to start the conversation, let's continue it!
If you or someone you know is overcome with depression or another mental illness and is considering suicide, please call the National Suicide Prevention Lifeline at 1-800-273-8255.
If you liked this article and want to be notified by mail when my articles come out, please become my fan on Huffington Post.
Calling all HuffPost superfans!
Sign up for membership to become a founding member and help shape HuffPost's next chapter