"I want Twin Peaks to be a place where, you know, my mom's comfortable here, where my neighbors can bring their kids and everybody can enjoy it."
So says Randy DeWitt, owner of the chain of "mountain sports lodge[s]" with locations in 16 states, in the promotional video above.
When you watch the video, you'll get a sense of exactly how family friendly Twin Peaks ("Eats. Drinks. Scenic Views") is. Aside from the short-shorts and cleavage, there's footage of a calendar showing a Twin Peaks girl in an, um, suggestive position, and bottled beers are served in cosies/koozies styled like this: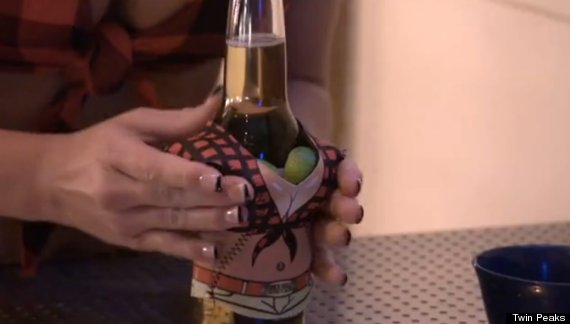 Also, if your child orders an ice cream sundae, here's how it arrives: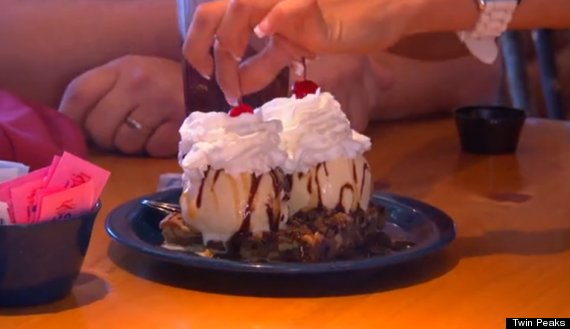 So, let's review. In the same week that the word "breastaurant" has been trademarked, we now see DeWitt say of Twin Peaks, "Some people think it's not about the mountains, but it is." Really? Last time, we checked, Iowa and Nebraska -- where two of the Twin Peaks establishments are located -- were not states known for their topography.

UPDATE: The Twin Peaks video, which had been accessible on Vimeo Wednesday morning, became password-protected Wednesday afternoon.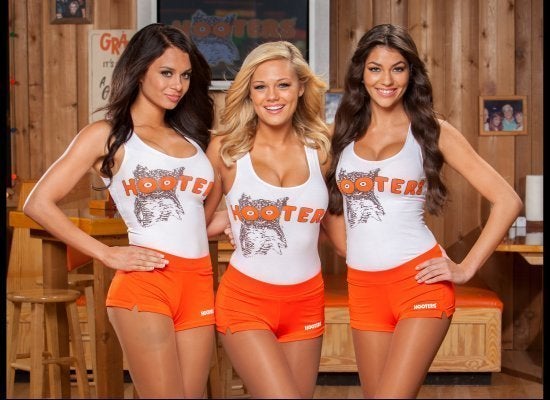 Restaurants That May Be Upset About The Breastaurant Trademark
Popular in the Community