When Allison Ardolino Dinkelacker was 39 weeks pregnant in 2009, she was diagnosed with stage 3 breast cancer. She had to give birth to her son Dylan via emergency C-section one week later and immediately start chemotherapy.
Six years later, Allison is cancer-free, and although the mom wanted to give her son a younger sibling, doctors told her she would not be able to carry another child because her cancer was hormone-positive. Enter her twin sister and gestational surrogate, Dawn Ardolino Policastro.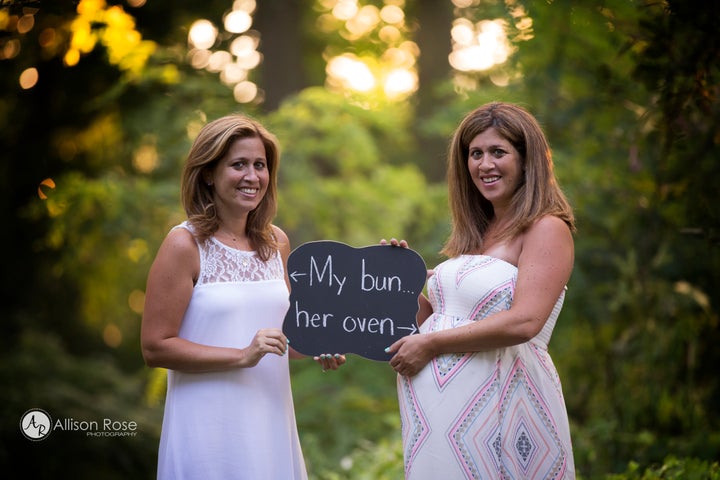 In a touching note the new mom posted on Facebook, she expressed her overwhelming gratitude to Dawn, who has two sons of her own. "How can we begin to thank you for the tremendous generosity and sacrifice you have so willingly bestowed these last few months?" she wrote. "You have given us not just the fulfillment of a wish we've had for the last six years, but a whole new life, and a family of four we thought we'd never have."
Allison said her sister was by her side in the oncologist's office years ago when he told her that if she survived the cancer, she would never be able to carry another baby. "Well before he even finished his sentence, Dawn jumped in and said it doesn't matter because I am going to carry their child," she wrote. Addressing her sister, she added, "You kept that promise through all the devastating highs and lows, but throughout it all, you have been constant in your optimism, support and loving care for us."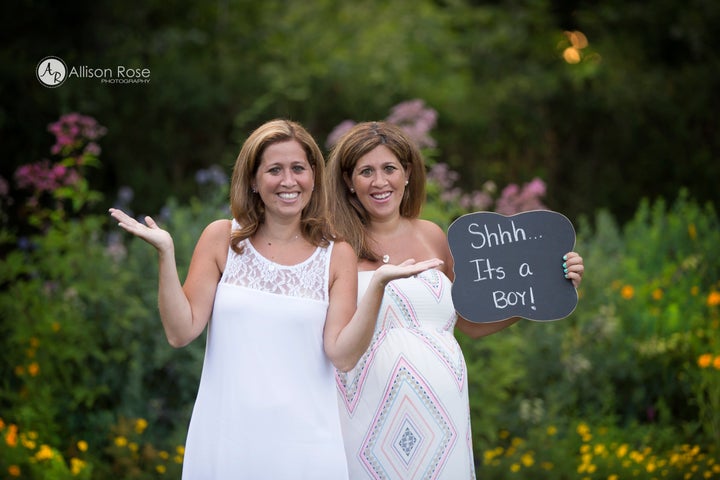 Dawn told Patch that she was more than happy to help and support her sister. "When Allison was diagnosed at such a young age and at a time in her life when she was the happiest, it was simply devastating," she said.
The twin added that she and her sister don't have identical personalities. "Allison is shyer, I am more outgoing," Dawn said, adding, "We have always said I have been her spokesperson. I do most of the talking for both of us."
When Allison posted her thank you message to Dawn, however, she had a lot to say to her twin. "Although biologically this child will be made up of the two of us, we certainly hope that the strength, selflessness, and power you have shown are traits that he takes from you during his life," she wrote. "Not many people have the ability to make someone else's dream come true. But you have done so, and with extraordinary thoughtfulness openness and sensitivity."
Beautiful words for a touching story.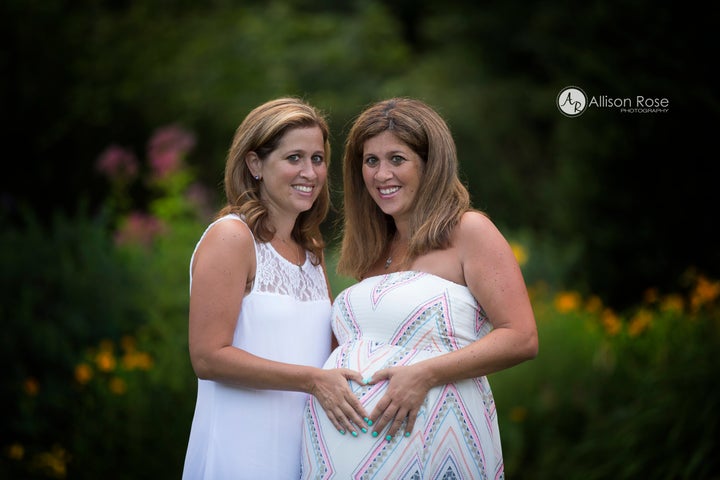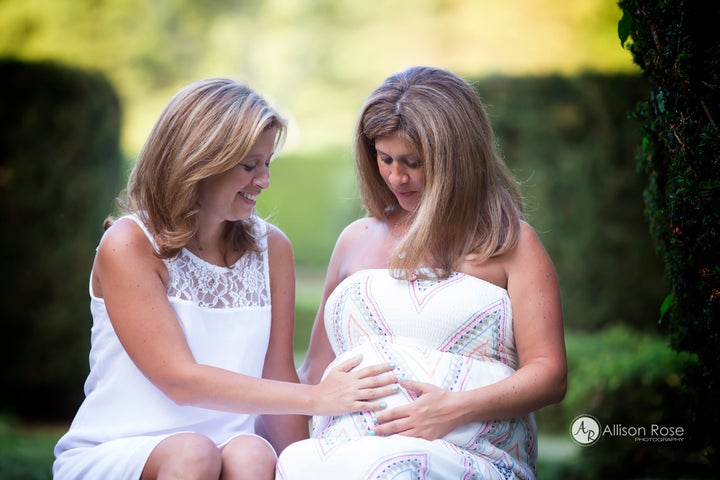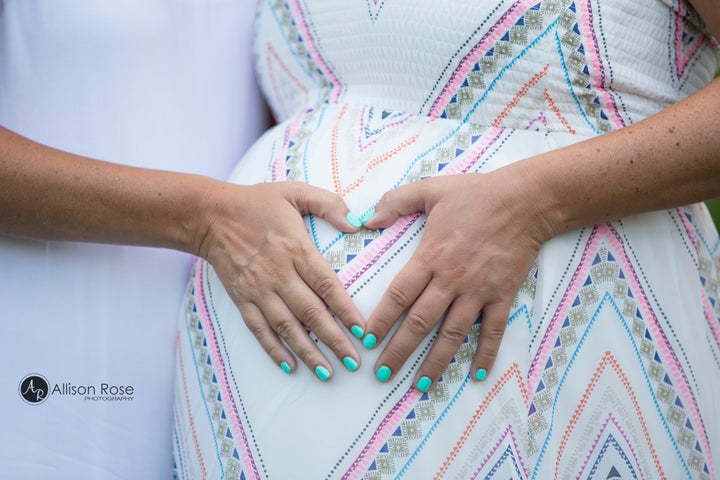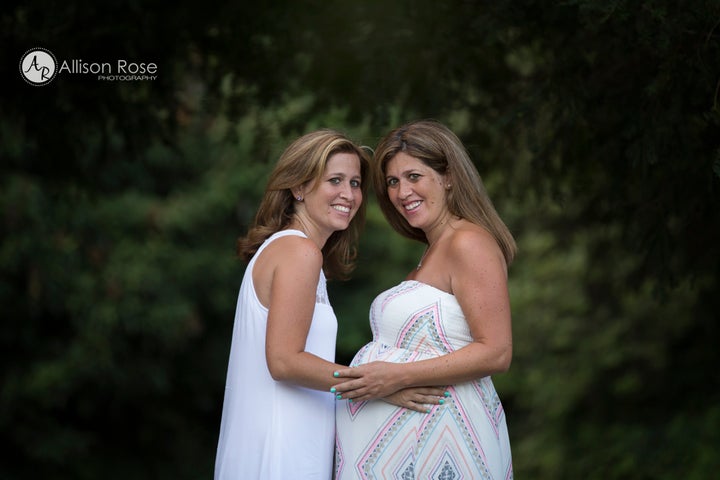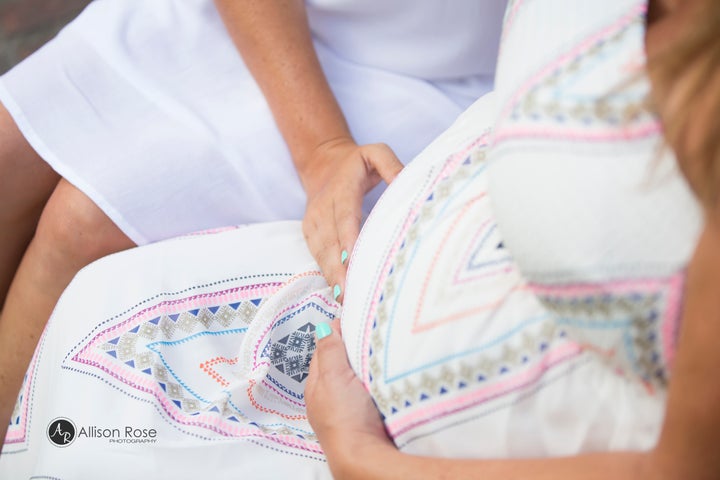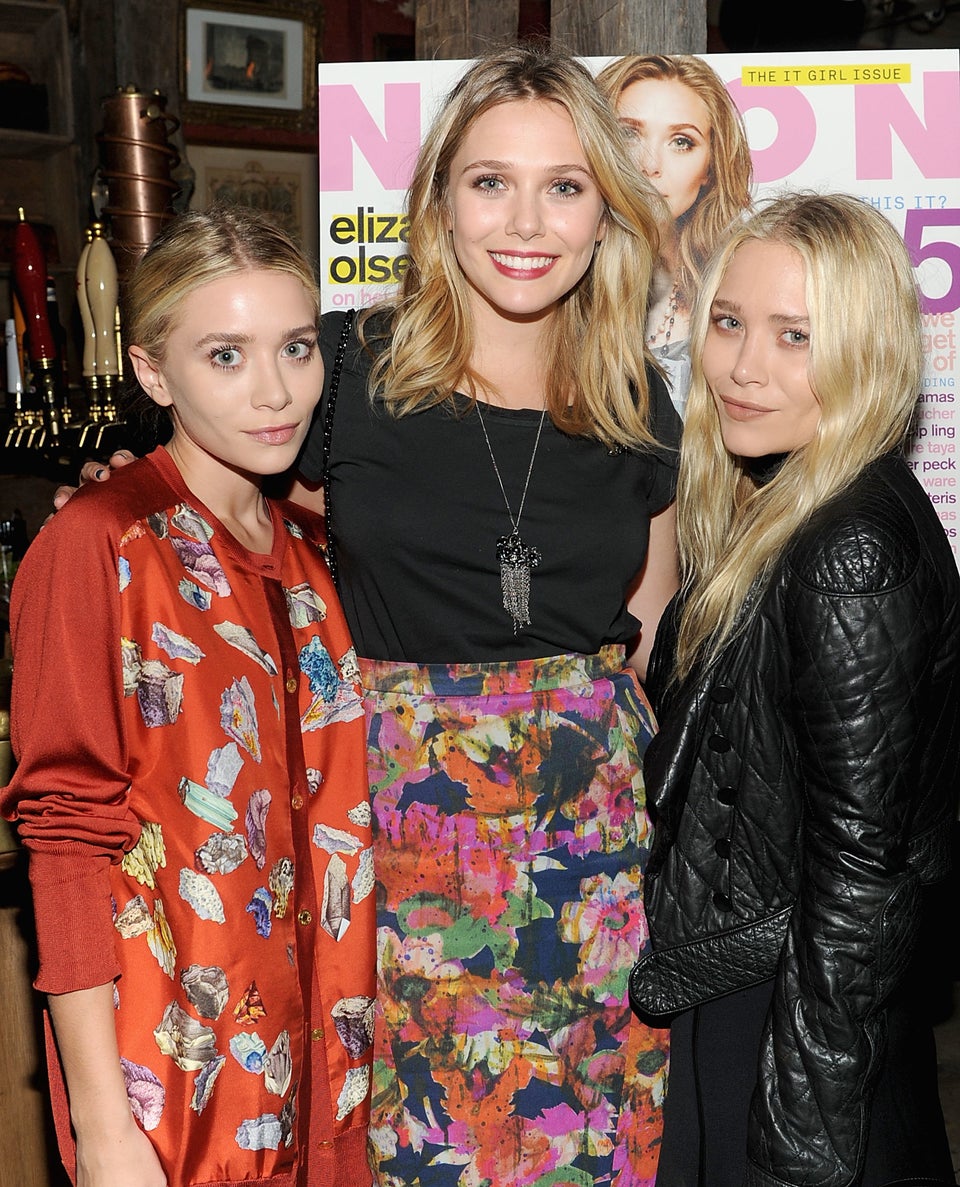 Celebrity Twins & Siblings