The students wore the offensive getups to a party at Rosies nightclub in Chester on Oct. 31. They were named "Best Dressed" in the club's Halloween costume contest, the Sun reported.
(Story continues below)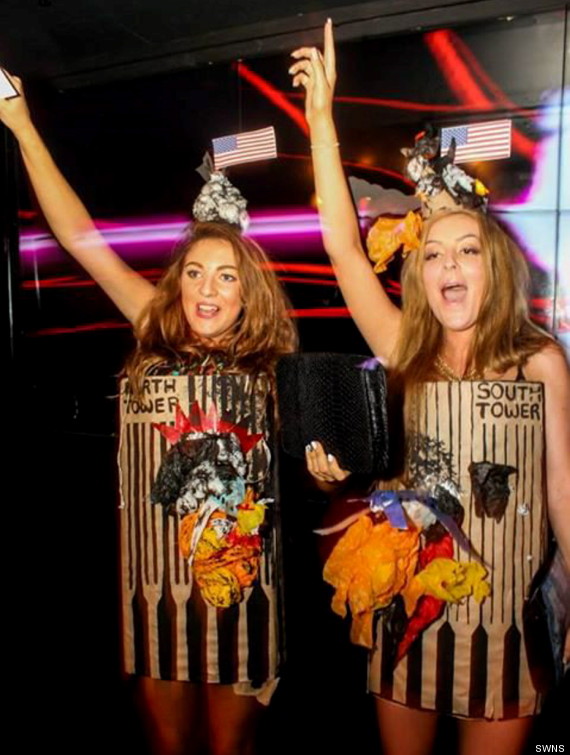 However, they lost the respect of many people, including families of 9/11 victims. Liz Gilligan, whose husband worked at Cantor Fitzgerald on the 104th floor, told the Chester Chronicle she was sickened by the stunt.
"I can't begin to tell you how angry and disgusted I am. To say I'm shocked and upset is an under statement," she said. Adding, "These girls and Rosie's need to be made aware that 9/11 was very real and while it was 3,000 miles away, it affected people on their door step. I will be contacting Chester University where these girls attend and want a public apology."
The teens did send an apology to the Sun, reading: "We never meant to be offensive, but we apologize if any offense was caused. The idea was to depict a serious, modern-day horror that happened in our lifetime and was not intended as a joke."
Stonegate Pub Company, which owns Rosies, also offered an apology. A representative told the Chester Chronicle it was "a serious error of judgement" for the women to win the contest. They blamed a contracted DJ for giving them the winning vouchers and said an investigation is taking place.
Popular in the Community