While growing up, identical twins Diane and Darlene Nettemeier always did everything together. When they got married, they continued the trend and tied the knot in a double wedding -- to another set of identical twins!
Diane and Darlene shared their story on "The Jeff Probst Show" Thursday with their husbands, Craig and Mark Sanders, whom they met at the Twinsburg, Ohio, twin convention in 1998. The two couples now live next door to each other, and Craig and Diane even have identical twin sons.
The twins told Probst that after meeting at the twin convention, they instantly paired off -- Craig with Diane and Mark with Darlene. The brothers proposed on the same day -- with the same style of engagement ring -- and in 1999, the two couples married in a joint wedding. The sisters wore identical dresses, and their father even walked them both down the aisle at the same time, Diane told "The Today Show" on Wednesday.
"It was fun shopping for dresses, because she would take half and I would take half, and we would try them on,'' Diane said. "If it didn't look good on her, it wasn't going to look good on me.''
After the wedding, the two couples decided to look for homes in the same area. Craig told the New York Daily News Sunday that although he and Mark had lived in different cities for six years, Diane and Darlene had never spent more than a day apart.
"If we lived 50 miles away from each other, [the sisters] would want to visit each other all the time," Craig said.
They ended up buying two homes next to each other in Houston, and their kids share an adjoining backyard. Craig and Diane have identical twin sons and another son, while Mark and Darlene have two daughters.
Watch the video above for more on the twins.
Whether on purpose or by accident, some twins end up going through major life events at the same time; these twins gave birth two hours apart. In 2008, a British couple made headlines when they asked for an annulment after discovering they were twins.
Read crazy wedding stories from "Ripley's Believe It Or Not" in the slideshow below.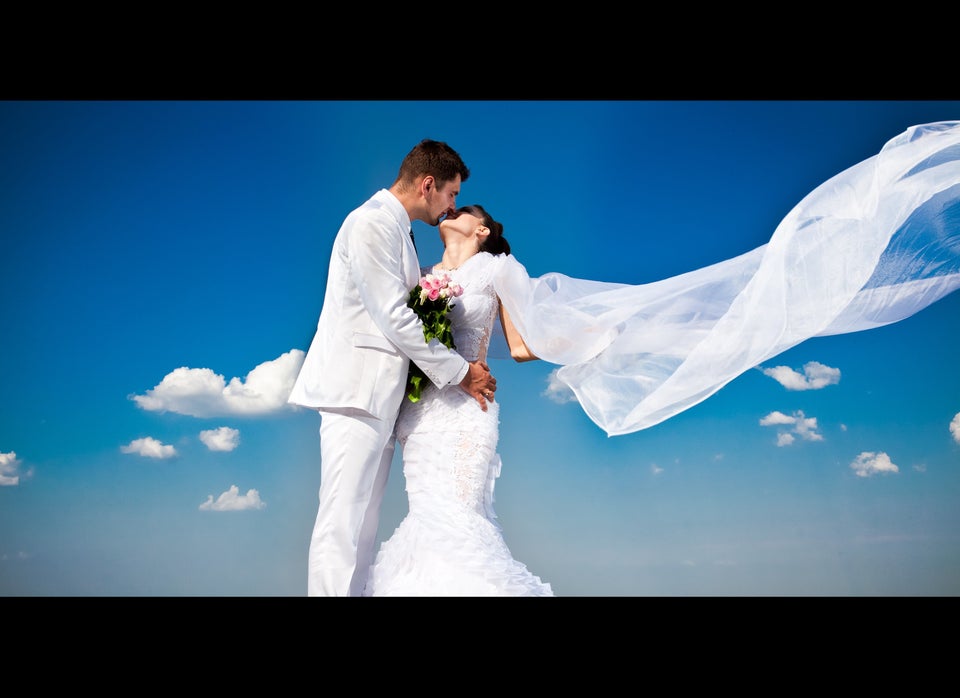 Wacky Wedding Stories From Ripley's Believe It Or Not!
Clarification: The headline has been amended to better reflect the parentage of the twin sons.