While it will be possible to buy Hostess treats from stores for "a few more days" until already baked products run out, the inevitable -- and wildly inflated -- "black market" of Hostess products has already reared its costly head on the Interwebs in preparation for the impending Twinkie-pocalypse.
One eBay seller is auctioning off a full box of Twinkies at a starting (and staggering) price of $200,000 (shipping included):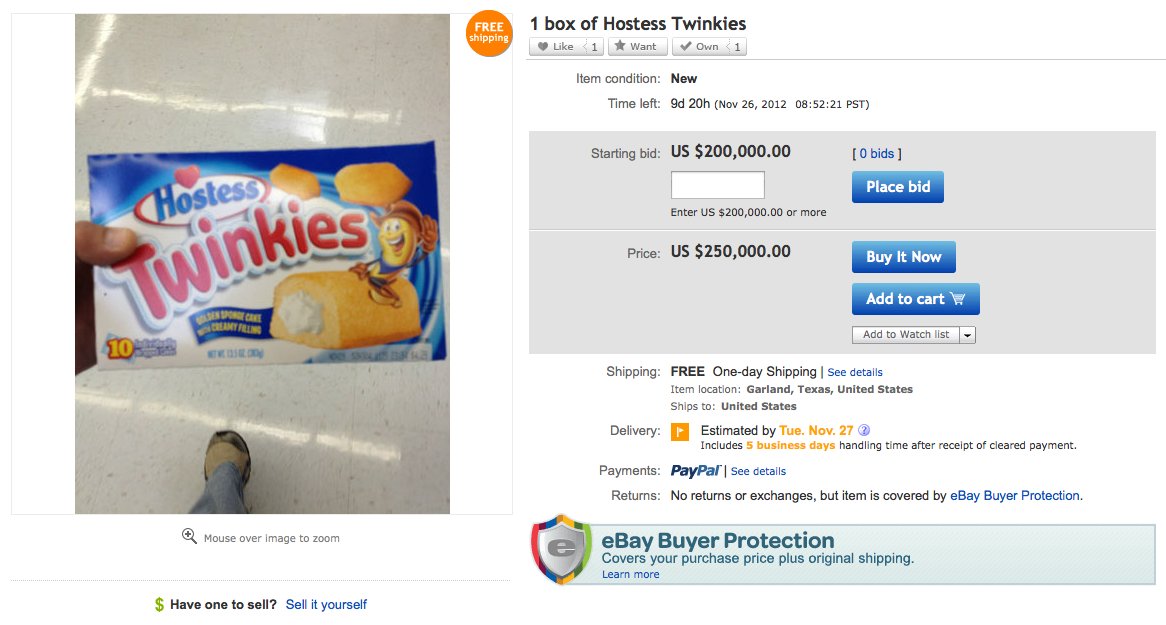 The eBay user added that the Twinkie will be "protectively packaged and shipped to the winning bidder."
But before you whip out your checkbook, remember that Twinkies and other Hostess treats may still have a chance at survival.
"I'm certainly hopeful that we can sell the brands and the brands will live on. They're iconic," he said on CNBC. Hostess Brands the company, however, is has met its final end.
Check out some of the most expensive memorabilia we found on eBay: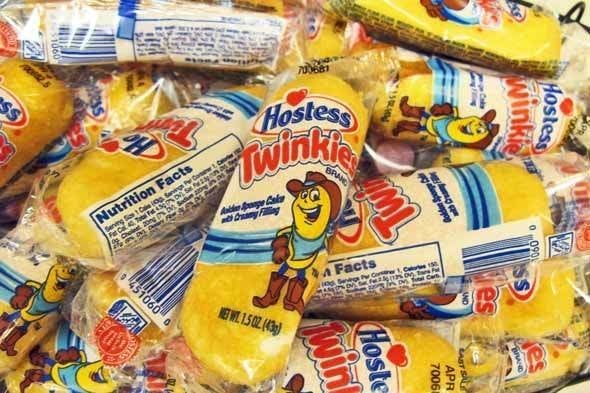 Hostess Memorabilia Floods eBay
Related