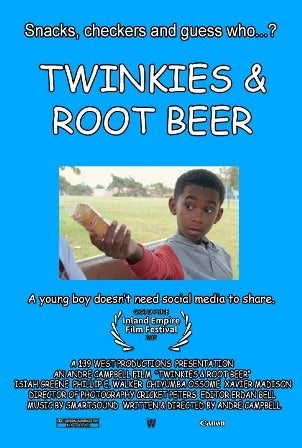 On Monday, October 9, 2017, the Inland Empire Film Festival hosted the world premiere of "Twinkies & Root Beer," a short film highlighting the positive impact of sharing and connecting with others. The film was screened at the Solamonte Theatre in Rancho Cucamonga, CA. The winner of two awards at the festival, "Twinkies & Root Beer" was acknowledged as a winner in the Top Comedy category (judges' selection) and as the Grand Prize Winner (audience selection).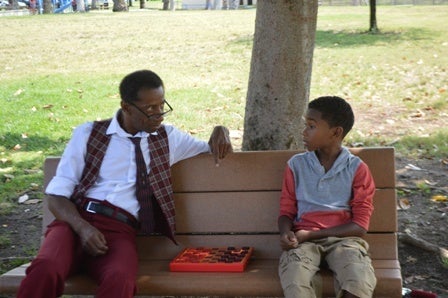 At the helm of the "Twinkies & Root Beer" project was Andre Campbell, an award winning producer/director. Campbell is also an author of books on film-making, available on Amazon. Campbell is the producer, director, and writer of the film. The cast of "Twinkies & Root Beer" features veteran actor Phillip E. Walker and introduces 11-year-old actor Isiah Greene in his first starring role in a film. The cast also includes Chiyumba Ossome and Xavier Madison, Greene's older brother.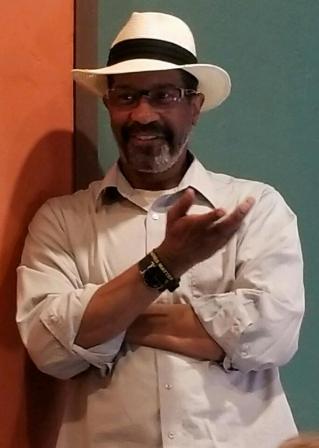 The short film is based on the faith-based narrative about a young boy (Isiah Greene) who sets out to meet God. Preparing for a long trip, he packs his suitcase with Twinkies and a six-pack of root beer and starts his journey. On his path, he encounters an elderly man (Phillip E. Walker) sitting in the park; the man looks hungry, so the little boy shares his Twinkies and root beer with him. Afterwards, the boy returns home and tells his mother that he had lunch with God. At the same time, the old man returns to his home and tells his grandson that he had lunch with God. The warm-hearted and humorous film embodies the essence of humanity and gratitude, both of which are most welcomed during this time of recent global catastrophes such as devastating floods, widespread fires, and mass shootings.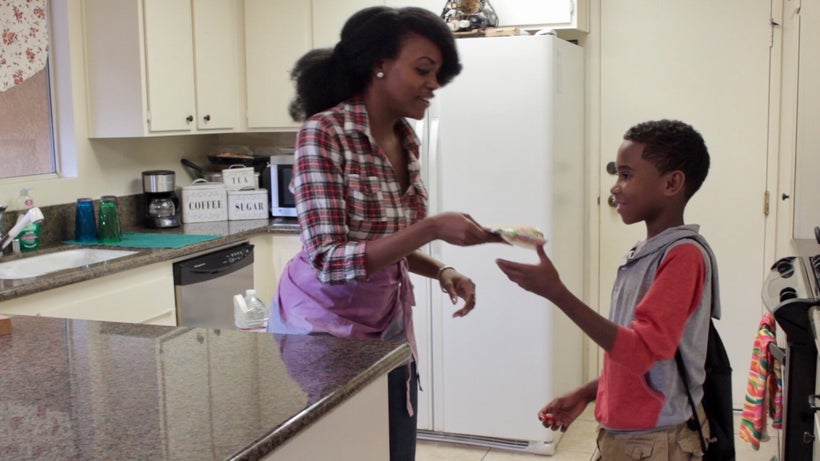 Young actor Isiah Greene enjoyed his experience playing a lead character in the short film. "The best part of working on "Twinkies & Root Beer" was the script, my director Mr. Andre, and also learning that you can't judge people by their shape or size or looks. Kindness can be found in everyone," Greene explained. Greene's primary goal is to become successful as one of the youngest actor/producer/directors in the film industry. He plans to attend the Young Actors Camp and Film Studio to prepare for television pilot season.
"Starring opposite Isiah Greene in "Twinkies & Root Beer" was easy peasy because he's such a little pro." stated Phillip E. Walker. Walker's portfolio also includes Justin Timberlake's "Can't Stop the Feeling!" music video where he had a principal role as the dancing florist. On October 13, 2017, Edwards will be a participant at the California Educational Theatre Association fall conference. Edwards added, "I will deliver my www.HollywoodActorJobs.org workshop. There I'll show the State's drama teachers how to prepare their acting students to gain full-time LA talent employment upon their graduation."
Filmmaker Campbell shared his thoughts about the film, "My hope is that viewers can take away the idea of human kindness and that whether or not you are older or younger everyone has kindness in them, and sometimes it's a matter of finding it or pushing it out." Campbell added, "Working with Isiah was great, he seems older for his age. He takes direction well, and he listens. He has the disposition that you want from a child actor and he will evolve into a very good adult actor as well."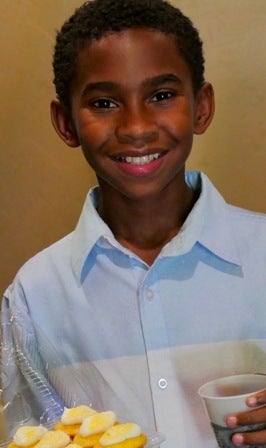 Check out the video link to the film trailer and scene from the film festival's Q and A session:
Trailer for short film "Twinkies & Root Beer"
Scene from Q & A at the Inland Empire Film Festival "Twinkies and Root Beer cast Isiah Greene (r) Phillip E. Walker (c) and Isiah's brother Xavier Madison (l)
Calling all HuffPost superfans!
Sign up for membership to become a founding member and help shape HuffPost's next chapter
This post was published on the now-closed HuffPost Contributor platform. Contributors control their own work and posted freely to our site. If you need to flag this entry as abusive,
send us an email
.