Life moves pretty fast for Lauren Willis' twin boys, Charlie and Row ― at least when they're dressed for Halloween like two beloved characters from "Ferris Bueller's Day Off."
Willis told HuffPost that last year she dressed her sons, who will turn 2 in a month, as Wayne and Garth from "Wayne's World." To keep with the classic movie theme, she decided that this holiday, the boys could channel the mischievous Ferris Bueller and his best pal, Cameron Frye. The duo even showed off a little red Ferrari their parents ordered online.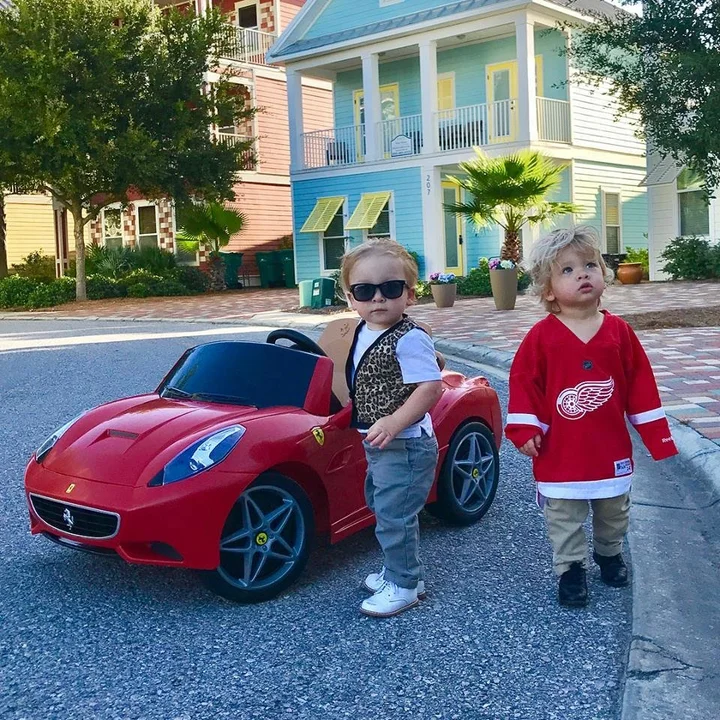 "It also worked out because we had been planning to get them a little electric car for their birthday so it was perfect timing," Willis told HuffPost.
Charlie's iconic Ferris Bueller vest came from Etsy. His microphone and Row's hockey jersey were ordered off Amazon, and Willis' family already had the rest of the items to pull the costumes together. Willis especially wanted to make sure the kids would be comfortable.
"No hats or wigs this year!" she said.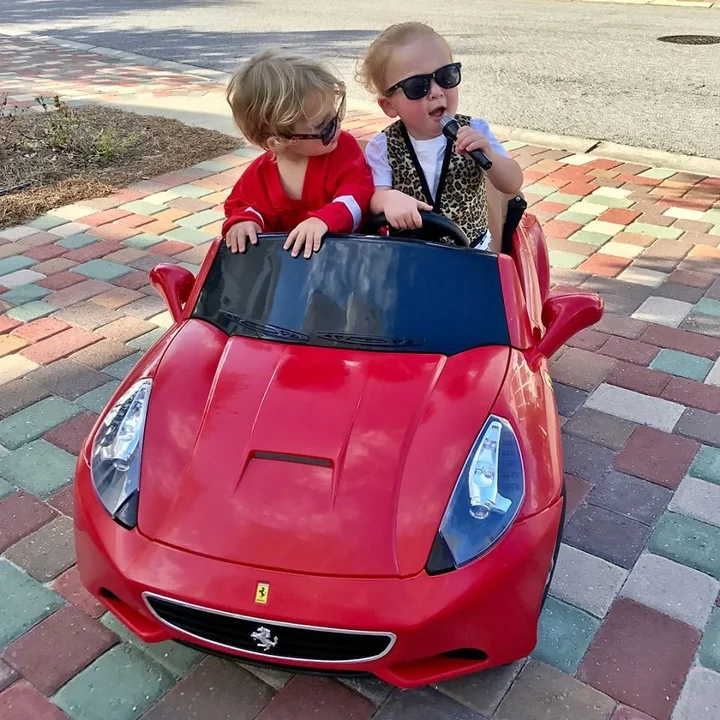 Luckily, the toddlers enjoy wearing sunglasses, which added to their characters' cool personas.
"They sometimes wear them all day inside their preschool classroom for some strange reason," Willis joked.
The creative mom had the twins take their costumes (and their Ferrari) for a test run in a photo shoot outside their home. When she first saw her sons dressed as two of her favorite characters, Willis thought they looked "hilarious."
"I hope they have fun one day looking back on all the fun costumes we will surely continue to put them in!" she said.
See more photos of little Ferris and Cameron below.