*Do you know who the designer of the Geithner/Bernanke tie is? Please leave your answer below.*
Treasury Secretary Timothy Geithner and Federal Reserve Chairman Ben Bernanke shared more than the hot seat during their testimony before the House Financial Services Committee Tuesday morning; they also shared the same taste in ties. Both men arrived on Capitol Hill wearing identical blue, silver and black striped cravats. But not everything was matchy-matchy: Secretary Geithner wore a charcoal suit while Chairman Bernanke went with a heather gray.
What were they thinking? Your thoughts below, please.
PHOTOS: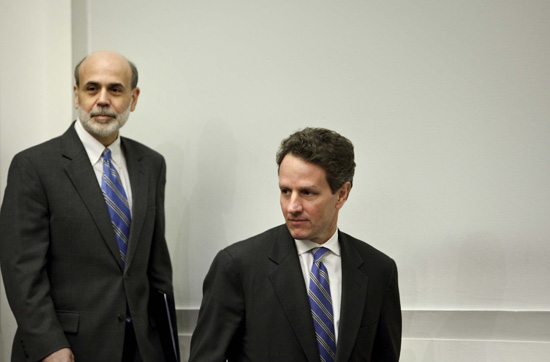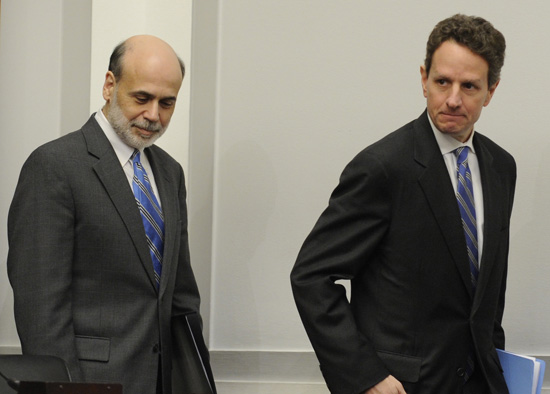 Related