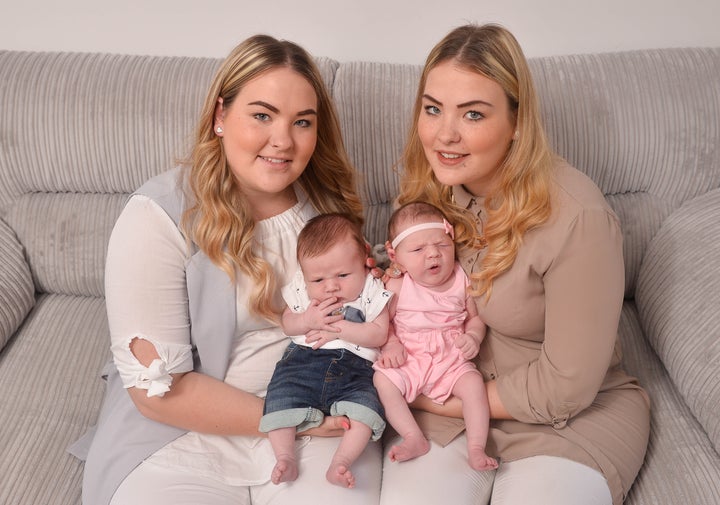 These twins just can't help but do everything together, even giving birth.
The women, 21, are both care assistants.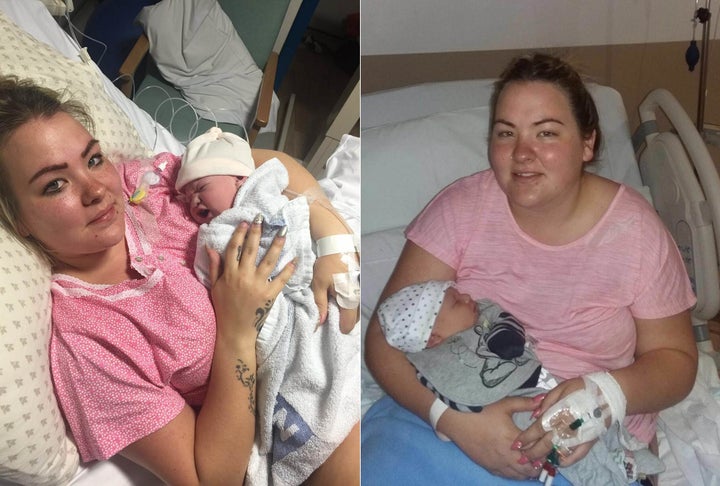 Serendipitously, both women went into labor on July 29th, even though Leanne was already a week late and Natalie had another week to go.
The babies do not share a birthday. Leanne had her baby boy, Carter, at 6:17 p.m. on the 29th and Natalie had her baby girl, Mila-Rose, at 12:02 a.m. on the 30th.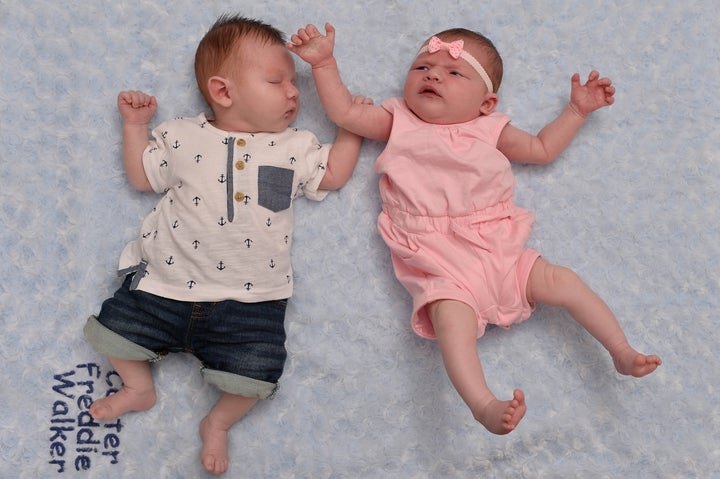 "I knew it would be close but I never imagined we would be in rooms next to each other giving birth. The nurses couldn't believe it," Natalie told The Daily Mail. "It was an amazing experience because we've always shared everything."
The new moms say the babies look alike, and indeed they do.
Here's to a happy, healthy future!