Ever feel neglected by your server when eating out? Diners at the Twin Stars diner in Moscow probably don't have that problem, since each table is tended to by not one but two servers, who also happen to be identical twins.
Khodorkovsky initially had trouble with staffing -- after all, it's hard to find one good server, let alone two -- but now the restaurant is operating smoothly. By the way, the waitstaff and bartenders, all twins, dress identically too.
UPDATE: Looks like Khodorkovsky has some explaining to do. Twin Stars Diner isn't actually the first twin-themed restaurant ever -- it was preceded by a New York City restaurant called Twins, which was opened in 1994 by twin sisters Lisa and Debbie Ganz. And actor Tom Berenger, apparently. That restaurant was staffed by 37 pairs of identical twins.
In an email to The Huffington Post, Lisa Ganz takes issues with Khodorkovsky's claims. "This restaurant is NOT original and IS A COPY OF OUR CONCEPT," wrote Ganz. "We own the trademark and he should BEWARE! His restaurant only has fraternal twins and photos they copied to look liike [sic] twins."
Related
Before You Go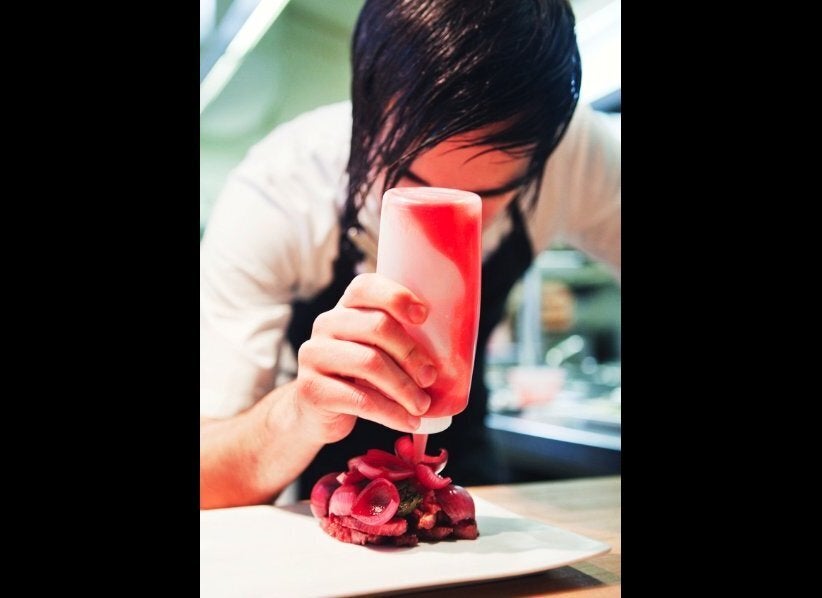 Best New Asian Restaurants
Popular in the Community