If you're looking for an example of true sisterhood, look no further than this duo -- they've been inseparable for 90 years, and they're still having a ball with each other.
In a video interview with Click on Detroit, shown above, the pair have a blast recounting tales of constantly pranking friends and family and getting in trouble at their first job, working side-by-side as telephone operators. When one sister teases the other, she follows it up with a gentle pat on the hand.
They're dressed in matching outfits, which Baynes' daughter Linda Wade said they've been doing since they were little kids.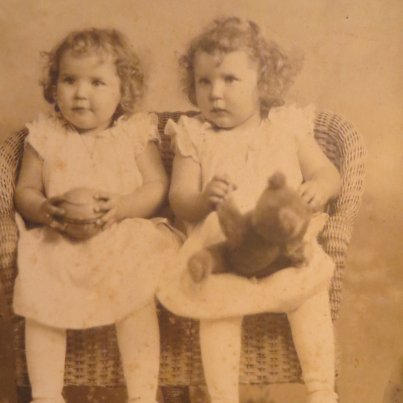 Lucille and Helen
"They play off each other," Wade told The Huffington Post. "They will sit on the couch and talk for hours, just whispering back and forth and no one can hear but them."
She said her mother and aunt had been blessed with great health, but also thrive because of their senses of humor.
"I think that really keeps them going," she said.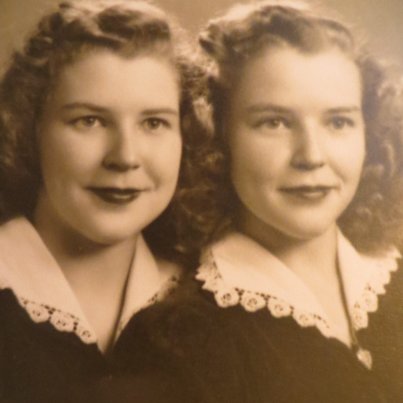 Lucille and Helen
Stories that have become family lore show that the twins like to laugh at themselves. In one tale Baynes remembers, the sisters were tasked with taking their father's remains home from Florida after he passed away. His body got on the plane, but the twins, notoriously late, missed the flight. Then there's the one about Lucille and Helen winning an award at the state fair as toddlers, for best twins -- but they were only judged to be 98 percent perfect, because they were a hair overweight.

Helen and Lucille also benefited from loved ones who respected and worshiped them.
"Their mom and dad always thought they were princesses, and then when they got married, their husbands treated them like princesses," Wade said. "Their husbands were very good to them. My dad passed away three years ago in April, but everyone used to marvel at how he used to take care of her. My uncle now does the same thing for both of them."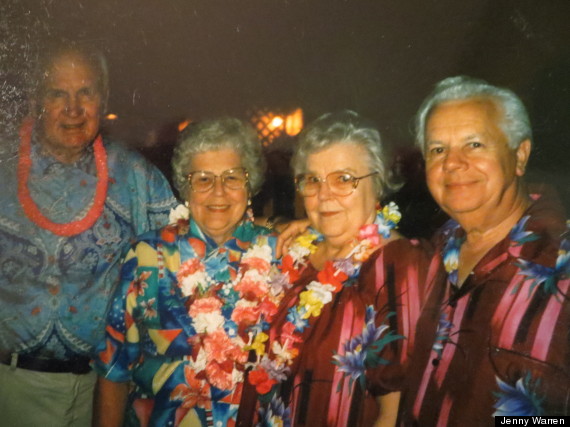 Lucille and Helen and their husbands.
Maybe there's something about going through life with a constant companion that keeps you in good health and better spirits -- or maybe it's just the double doses of love and laughter. Happy Birthday, Lucille and Helen!
Related
Before You Go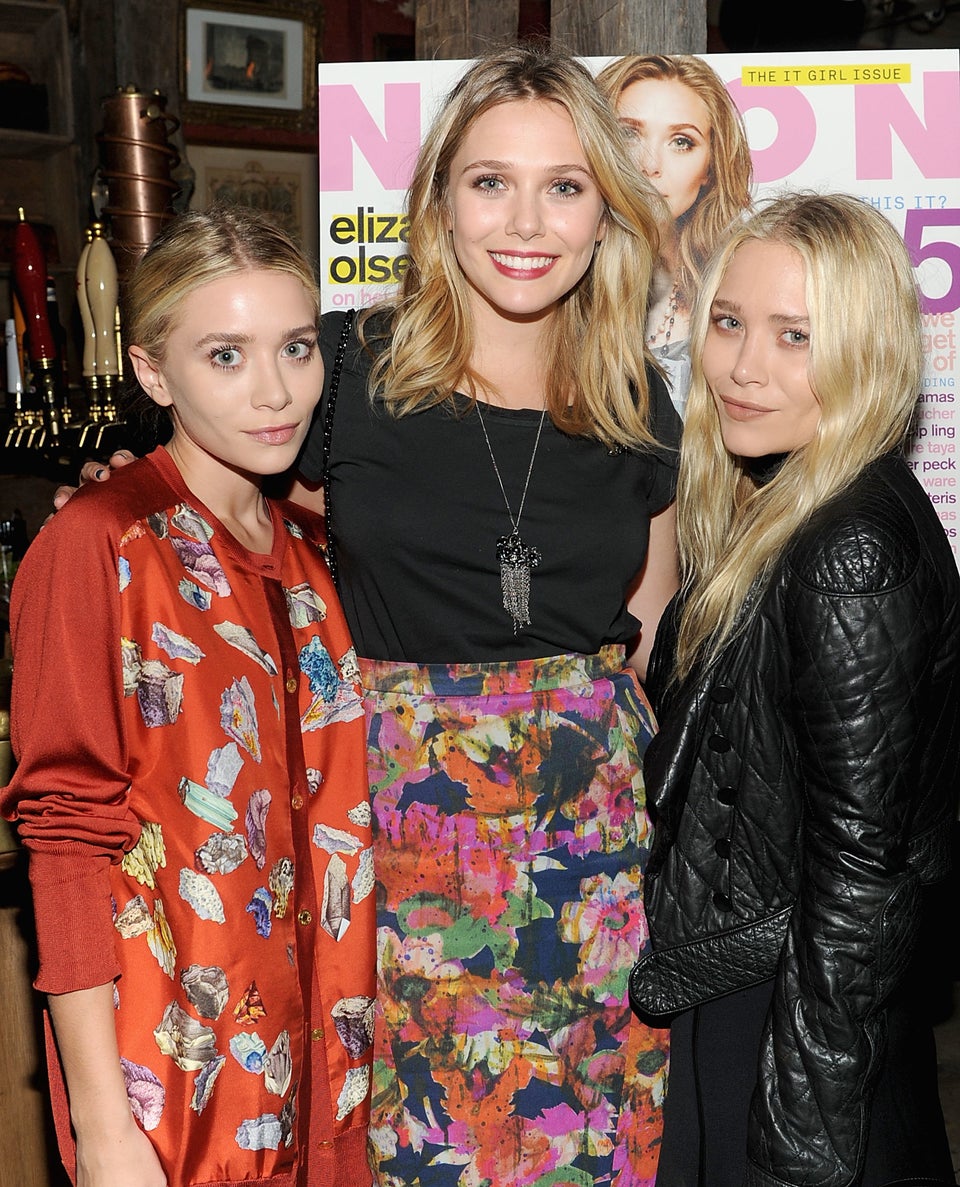 Celebrity Twins & Siblings
Popular in the Community