In 1984, Twisted Sister hit it big with their rebel anthem, "We're Not Gonna Take It." It was the moment that lead singer Dee Snider had dreamed of since he was a kid listening to artists like David Bowie and Alice Cooper.
Just one year after releasing its smash album "Stay Hungry," Twisted Sister began its swift downfall. The band's next album, "Come Out and Play," wasn't nearly as successful. "The biggest thing that surprised me about fame was that it was fleeting," Snider says. "You work so hard to get there and you just assume that it's some sort of finish line, or you take a victory lap and maybe spike the ball, run around the field screaming 'Goal," I don't know."
Snider says the band's image may have had something to do with it. Glam rock was out and grunge was on its way in, leaving Twisted Sister behind. "Wearing the makeup and the costumes was a blessing and a curse," he says. "It helped define my band but it also limited us because it's very difficult for people to take you seriously when you look as outlandish as we did and as I did."
In 1987, Twisted Sister broke up and Snider hit rock bottom. "I was not prepared for my career to end as dramatically as it did and the ego that makes you believe that you're going to succeed won't allow you to believe it's over," he says. "So the big mistake I made and people make is you start borrowing against your future, because [you think] the next album will fix it, the next band, the next tour."
Suddenly, Snider found himself with nothing. "I had a year where my income taxes said $0 on it and I'm married and have three kids," he says.
Snider says his wife Suzette stood by him through everything, but it was time to give up the rock band dreams and reinvent himself. "So at that point I started pursuing a career in radio," he says.
Today, Snider hosts a nationally syndicated radio show called "The House of Hair" and has dabbled in screenplay writing with the musical, "Dee Snider's Rock-n-Roll Christmas Tale." Along with appearing on the big screen "Strangeland" and taking on TV hosting gigs, he joined the cast of the Broadway's "Rock of Ages" in 2010. A devoted family man, he lives with his wife of 34 years in Las Vegas and is the father of four children.
"So I just wound up challenging myself and pursuing different avenues, helping me to re-emerge and once again be successful and provide for my family and be a winner," Snider says.
In the video below, Snider appears on HuffPost Live and talks more about going broke and hitting rock bottom.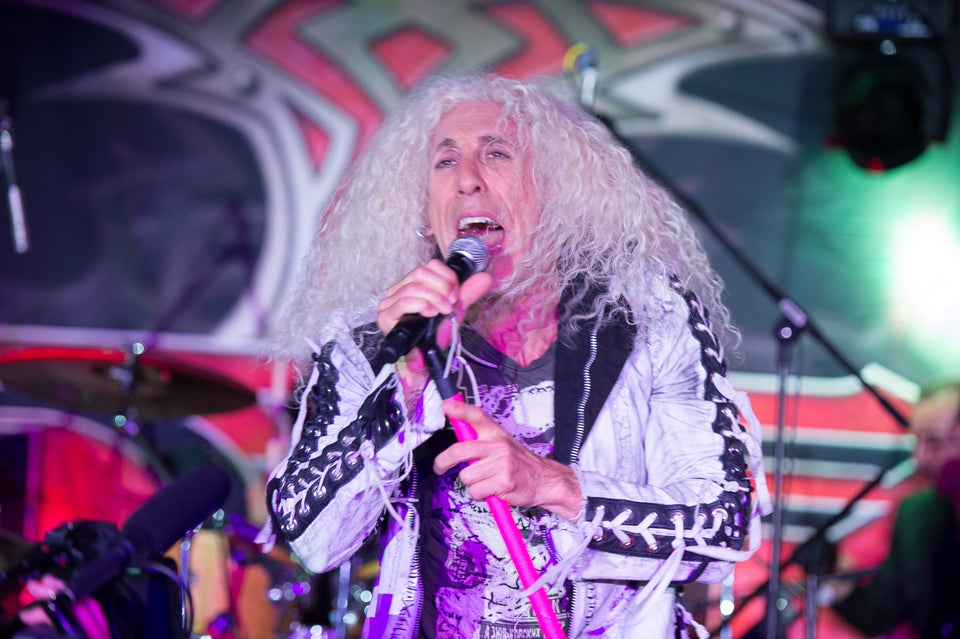 Dee Snider
Popular in the Community