 Twitter is apparently testing some big changes to the site. Certain users have noticed convenient new features that expand the timeline on Twitter.com, though this test appears to be limited to only a few users.
One of the new features, as described by Patrick Bisch of Pinglio, is an "Open" button, that you can click to expand a particular tweet to display replies, making the tweet exchange appear more like a threaded conversation.
The last major Twitter update was announced in 2010, when the design we know today was launched. The major change at the time was a dynamic makeover to the formerly stagnant right hand column. The main tweet stream was still displayed on the left, but the right hand column became the place where embedded photos and videos, as well as user profiles, could be viewed. As one user tweeted, "#NewTwitter is like a @twitter mullet - work on the left and party on the right."
New Twitter got a mostly positive reception. Users said it improved conversation tracking and was "awesome."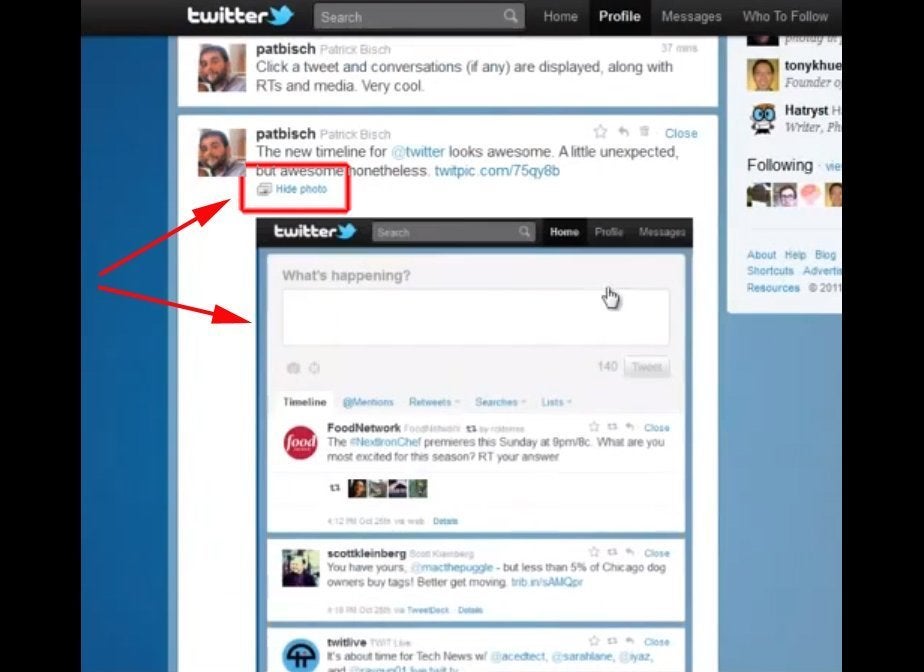 Twitter Testing Cool New Features