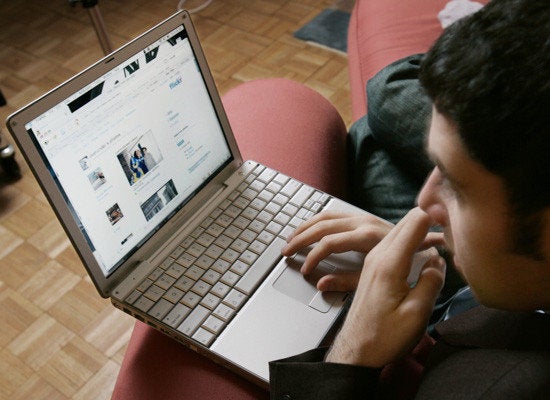 Indignation spread through the Twittersphere when it was discovered that popular photo sharing service Twitpic was seemingly forbidding users from selling or distributing their own pictures. But Twitpic is not alone. Other photo services also exercise surprising controls over pictures uploaded by users, and most sites claim the right to use or distribute pictures without consent.
You may not grant permission to photographic agencies, photographic libraries, media organizations, news organizations, entertainment organizations, media libraries, or media agencies to retrieve from Twitpic for distribution, license, or any other use, content you have uploaded to Twitpic.

After an uproar, Twitpic changed the conditions to clarify that users retain ownership of pictures they upload, but that Twitpic retains the right to use and distribute the content as the company sees fit.
You retain all ownership rights to Content uploaded to Twitpic. However, by submitting Content to Twitpic, you hereby grant Twitpic a worldwide, non-exclusive, royalty-free, sublicenseable and transferable license to use, reproduce, distribute, prepare derivative works of, display, and perform the Content in connection with the Service and Twitpic's (and its successors' and affiliates') business, including without limitation for promoting and redistributing part or all of the Service (and derivative works thereof) in any media formats and through any media channels.

The news agency WENN just signed a deal with Twitpic to purchase celebrity photos uploaded to the site.
Other web-based photo hubs are taking a similar approach. As The Next Web discovered, photo-sharing apps including Color, yFrog, Instagram, and Lockerz have Terms of Service that resemble Twitpic's. In fact, some are harsher than Twitpic.
Lockerz' Terms of Service states that the company owns or licenses your content outright:
This Website and the content and all intellectual property rights included in or associated with the Website, including, but not limited to patents, copyrights, trademarks, service marks, logos and Decalz™ (collectively "Content"), are owned or licensed by us, and all right, title and interest in and to the Website and Content remains with us or our licensors, as applicable.

In the case of licensing, users "automatically grant Lockerz a perpetual, worldwide, unlimited, irrevocable, transferable, assignable, sublicenseable, royalty–free license to use the Submissions, and exercise all copyright, publicity and other rights with respect to any such Submissions."
According to The Next Web, the only exception was MobyPicture. Its ToS reads:
All rights of uploaded content by our users remain the property of our users and those rights can in no means be sold or used in a commercial way by Mobypicture or affiliated third party partners without consent from the user.

But that is not the standard. While some users may not mind if the photo-sharing services they use are reproducing their images or selling them for a profit, it's likely more will care that some services retain copyrights to their pictures. Having the copyright to these pictures means that the sites have an exclusive right to reproduce, distribute, perform, display, or license the images for their own profit. As several of these sites -- Instagram, in addition to Twitpic -- have changed their Terms of Service in response to user anger, it's completely possible that others, too, are willing to bend.
Related
Popular in the Community