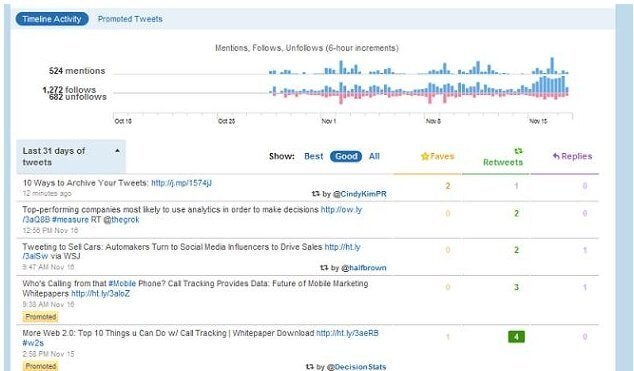 As Mashable first reported and Twitter has reportedly confirmed, Twitter has started rolling out an analytics product that will allow users to track their tweets, mentions, replies, retweets, and more.
With Twitter Analytics, users will be able to see a plethora of data about their account; for example, information about which tweets are most successful, which tweets caused people to unfollow, and who the most influential users are that reply and retweet their messages. [...] A bar graph over 6-hour increments shows you mentions, follows and unfollows, for example, and you can filter tweets by categories that are defined as "best," "good," and "all."
So far, only a "select group of users" have been given access, says Mashable.
LOOK: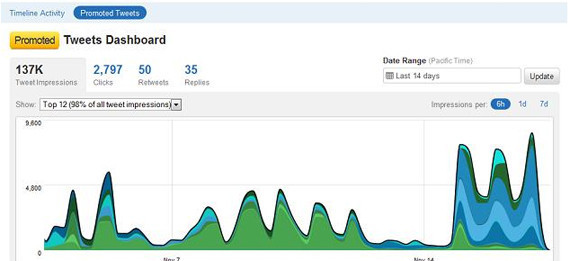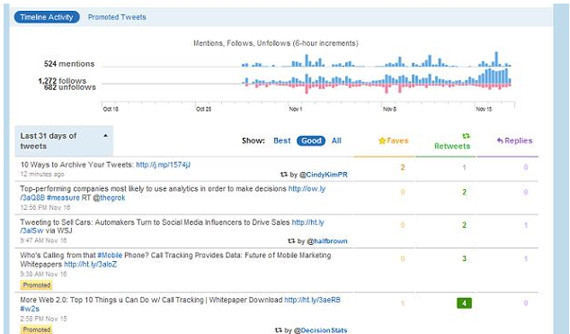 Popular in the Community