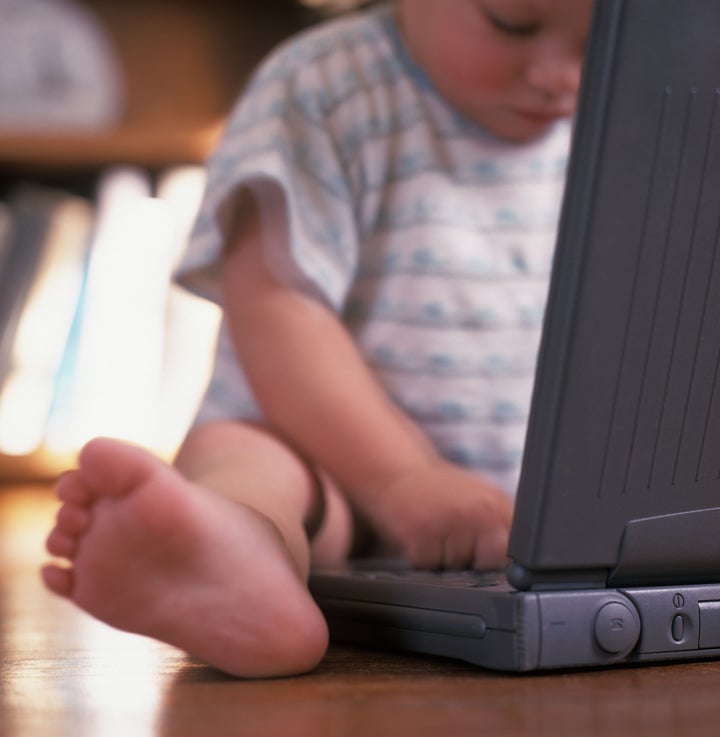 Babies have a lot going on in any given day: there's eating, sleeping (here's hoping), tummy time, eating again, and checking Twitter to see if they acquired any new followers during their afternoon nap.
Yes, it's become important to a growing number of parents to secure Twitter handles for their newborns, along with email accounts and domain names.
GoDaddy.com recently told KVAL-TV in Oregon that while it doesn't track specific URL registrations for babies, it did cross-reference the most popular baby names of 2011 with new domain names and found that the number is up significantly from 2010.
In addition to ensuring their offspring will have first dibs on a digital moniker, parents are also taking into consideration related online identities that may already exist. A few weeks ago, The New York Times reported that Googling is an important first step that some parents take before selecting a child's name; it's a vetting process of sorts to make sure the name isn't already popular among, say, strippers. Others hope to select a name unique enough that their offspring will show up high on a Google search -- a sweet notion until their children misbehave in some public way, and can't blend into anonymity with the other John Smiths.
One couple quoted in the article settled on their daughter's name through the app "Kick to Pick." They Googled it and after being satisfied with the results, they went on to register it as a domain name and secure Gmail, Twitter and Tumblr accounts.
Google kickstarted the trend of babies having email addresses in their viral ad campaign for Chrome: in this commercial, a father marks the milestones of his young daughter's life by sending her messages, starting on the day she is brought home from the hospital. (Sob.)
Then, of course, there is the growing popularity of several active (though fake) Tumblr feeds and Twitter accounts of celebrity kids. "Suri's Burn Book" gives us an amusing glimpse into life through the eyes of Suri Cruise. The Twitter account of Gwyneth Paltrow's son Moses mocks his mom with tweets like, "This morning my mom was like finish your kale smoothie & I was like why don't you go on another silent retreat? #notreallybutIwishIsaidthat." Not to be forgotten are the multiple handles of Beyonce's fetus who give us the inside scoop straight from her womb. @BeyonceJayFetus, for example, recently tweeted: "Yep its true I'm a girl. I just bejeweled my umbilical cord."
There are a few slightly more real accounts out there too (relatively speaking). The Huffington Post's own Washington bureau chief Ryan Grim tweets from the perspective of his daughter Iris. Her twitter bio says she's "Interested in meeting new people, trying new things."
As an infant, Iris was concerned with everyday newborn stuff like, "Does breast milk have carbs? Because I KEEP gaining weight. I've, like, basically doubled in size." These days? She's commenting on the 2012 presidential race and lamenting getting shots at the doctor's office, with lines like, "Yesterday I had cake for breakfast. Today I got hauled to upper northwest, and stuck with a half dozen needles. 2nd yr off to rough start."