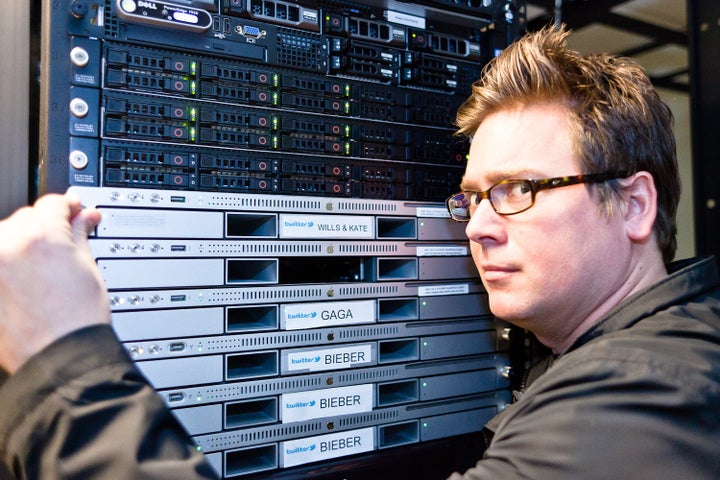 The upcoming Royal Wedding of Prince William and Kate Middleton will be the first one in the age of Facebook, YouTube and Twitter.
With over 400 million expected to tune in online, according to the Wall Street Journal, media companies are prepping for Friday's festivities.
Twitter's official Flickr account posted a photo snapped by Troy Holden of co-founder Biz Stone prepping the company's servers for the upcoming royal wedding. You'll notice three of the Apple Xserves are already dedicated to Bieber tweets, while Lady Gaga and "Wills & Kate" only have one apiece.
Could it just be a cheeky joke? The joke Twitter Global Comms account wrote, "Rumours of Twitter needing extra servers for the Royal Wedding are greatly exaggerated. We only need one."
LOOK: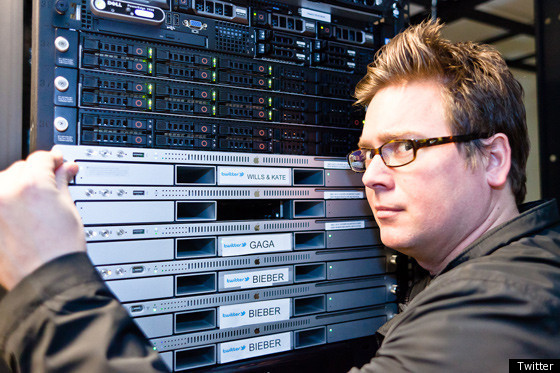 Popular in the Community