According to her Twitter bio, Carina Santos is a blonde, female journalist based in Rio de Janeiro who works with Globo, a 24-hour news channel in Brazil. She sends around 50 tweets per day on the top news of the moment -- from sports scores to celebrity gossip -- to her nearly 700 followers. Twitalyzer, a social media analytics firm, judged her to be nearly as influential an online personality as Ryan Seacrest.
There's only one problem: Santos, or @Scarina91, is also a bot.
"She" was created in 2011 by a team of researchers in the computer science department at Brazil's Federal University of Ouro Preto, which sought to gauage how easily services that measure influence on Twitter could be manipulated.
They found the services were easily duped, and also discovered that many human beings were tricked into thinking @Scarina91's newsy updates were coming from an actual person.
"Our trust of these kinds of rankings can be dangerous," he added. "Our paper highlights that it's important to rethink what are the best metrics to measure influence on Twitter."
Benevenuto and his collaborators set up two Twitter bots designed to test the accuracy of influence scores calculated by two firms, Twitalyzer and Klout. @Scarina91, the fake journalist, followed 2,000 people, then unfollowed any users who did not follow "her" back. The bot was set up to tweet about the most popular news topics featured on Globo's site, and the tweets were automatically generated by a system that regurgitated other users' tweets, ensuring her Twitter stream looked believably human. The second bot, @Fepessoinhas2, merely tried to attract followers by following other accounts at random, until it had reached the then-imposed maximum of 2,000 followed users.
The researchers monitored the two bots for 90 days between September and December 2011, then measured their respective influence. @Scarina91 and @Fepessoinhas2 earned Klout scores of 41.8 and 18, respectively, and Twitalyzer scores of 86 and 9, respectively. This put the @Scarina91 bot in the company of influential Twitter users like Seacrest (influence score: 86), Conan O'Brien (88), the Dalai Lama (75) and President Barack Obama (83), according to Twitalyzer's March 2011 rankings of those personalities. Tweeters like Bill Gates (54), Oprah Winfrey (40), New Gingrich (13) and Justin Bieber (67) trailed the bot in influence. (The bots' scores were calculated several months after the well-known figures' scores, during which time Twitalyzer may have adjusted its algorithm to lower or raise some users' scores).
"Our results show that it is possible to become influential using very simple strategies, suggesting that these systems should review their influence score algorithms to avoid accounting with automatic activity," Benevenuto and his co-authors concluded in their paper.
Twitalyzer did not respond to a request for comment. Klout's chief executive, Joe Fernandez, defended his company's results, noting that Klout correctly assigned the bots a relatively low score and that the company takes into account more than 400 different signals in calculating influence. He also maintained that some bots, like AccuWeather's robot, which posts weather updates, can actually be helpful for people.
"The average Klout Score is in the mid-forties, so I think the fact that these two accounts have low scores shows our system is working," Fernandez said in an email.
In comparison to its rankings in 2011, Klout currently assigns @Scarina91 and @Fepessoinhas2 influence scores of 38 and 19, respectively. Twitalyzer, which appears to have revised its ranking system, awards both @Scarina91 and @Fepessoinhas2 a score of .1, though Obama's own score has slid by 53 points to 30.
Perhaps even more surprising than the scores is just how well @Scarina91 seems to have fooled other humans on Twitter -- a sign, perhaps, of the highly formulaic style of many Twitter feeds.
Though some of her followers may have been bots themselves, @Scarina91 appears to have been a hit with her fellow Twitter users, receiving 94 retweets and 109 "@" replies, or mentions, during the 90 days the researchers monitored her activity.
"We noted that some [Twitter users] with verified profiles, some real users, retweeted or even said 'thanks' to our robot," Benevenuto noted. "Maybe the problem is not with the scores themselves, but with Twitter. It's just so easy to infiltrate."
CORRECTION: A previous version of this story incorrectly stated Fabrício Benevenuto's place of employment. He is an associate professor at the Federal University of Minas Gerais.
Support HuffPost
The Stakes Have Never Been Higher
Related
Before You Go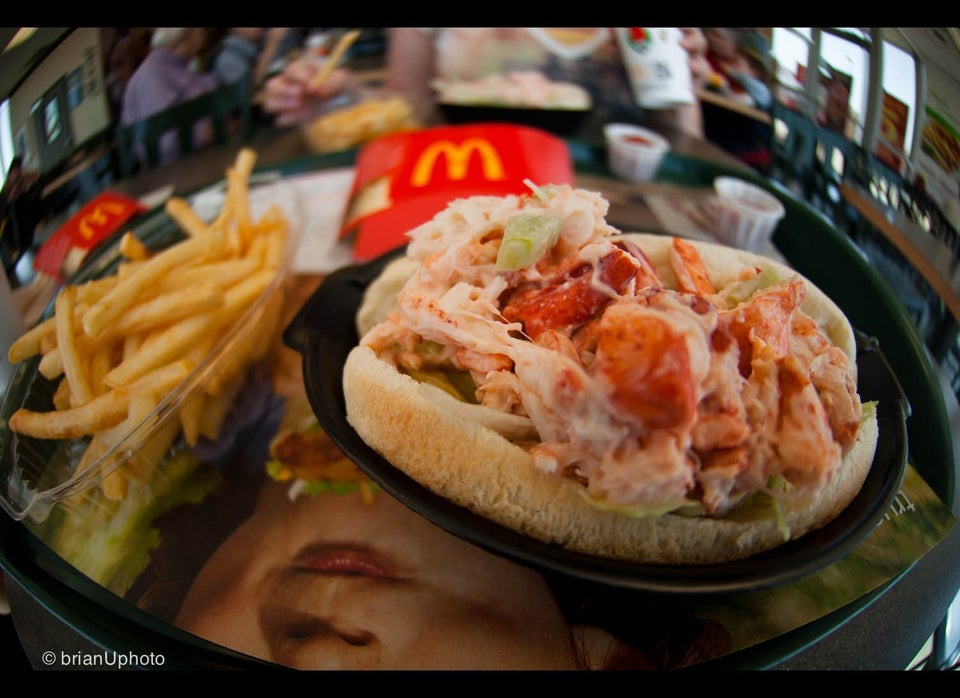 15 Things Twitter Tells Us About Humanity
Popular in the Community