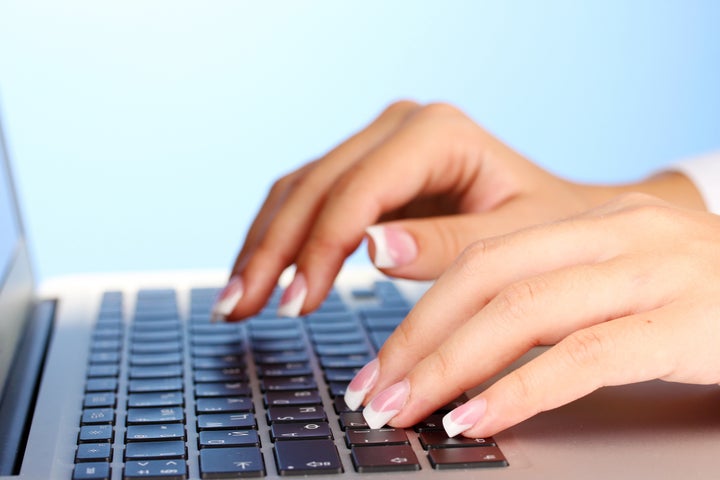 Selecting the top 100 Twitter accounts that every business, technology, and leadership person should follow on Twitter was not an easy task. To ensure proper due diligence I decided to ask my nearly 11,000 Twitter followers for their input. I was pleasantly surprised by the commonality of their suggestions to my list. My criteria for selecting the very best Twitter accounts was based on three factors:
Content quality: Intelligent, current, thought provoking, forward looking, and inspiring commentary that makes you challenge your own assumptions.
Contribution frequency: Thought leaders who are highly active social networkers and produce daily content that benefits their network.
A willingness to engage:: A willingness to engage the network is what social is all about. Leadership is conversations and the willingness to converse with your network is a very important element of collaboration.
Our list will start with media companies and organizations that produce amazing daily content, covering a very rich and diverse set of business, leadership and technology news. [Lists sorted alphabetically by Twitter account]
All Things D - @allthingsD
Alltop - @alltop
Business Insider - @businessinsider
CIO Online - @cioonline
FastCompany - @FastCompany
Forbes - @Forbes
Gigaom - @gigaom
Harvard Business Review - @HarvardBiz
Hubspot - @hubspot
Huffington Post - @huffingtonpost
INC Magazine - @Inc
InformationWeek - @informationweek
Mashable - @Mashable
MIT Sloan Management Review - @MITsmr
New York Times - @NYtimes
TechCrunch - @techchrunch
Techmeme - @techmeme
The Atlantic - @theAtlantic
Wall Street Journal - @WSJ
The next group consists of absolutely brilliant thought leaders who are experts in the fields of business, management, leadership, politics, economics, education, and personal development. They frequently produce inspiring content that enable us to reach our full potential. Most importantly, they are thought leaders who are willing to truly engage via Twitter; they are thankful, humble, and ideal mentors. These thought leaders are truly brilliant, accomplished and mindful of their social networks.
Robin Sharma - @_robin_sharma
Sean Gardner - @2morrowknight
Angela Maiers - @AngelaMaiers
Ann Tran - @anntran_
Cheryl K. Burgess - @ckburgess
Clay Christensen - @claychristensen
Cory Booker - @corybooker
Daniel Newman - @danielnewmanUV
Daniel Pink - @DanielPink
Dorie Clarck - @dorieclark
Deb Mills-Scofield - @dscofield
Don Tapscott - @dtapscott
John Jantsch - @ducttape
Erika Andersen - @erikaandersen
Gianpiero Petriglieri - @gpetriglieri
Heidi Grant Halvorson @hghalvorson
Shep Hyken - @Hyken
Jeff Bullas - @jeffbullas
Jesse Lyn Stoner - @JesseLynStoner
Kare Anderson - @kareanderson
Tristan Bishop - @knowledgebishop
Dan Rockwell - @leadershipfreak
Steve Keating - @leadtoday
Liz Strauss - @lizstrauss
Lolly Daskal - @LollyDaskal
Ann Handley - @marketingprofs
Mari Smith - @marismith
Marsha Collier - @MarshaCollier
Mike Myatt - @mikemyatt
Pam Moore - @PamMktgNut
Paulo Coelho - @paulocoelho
Petteri Tarkkonen - @ptarkkonen
Richard Branson - @richardbranson
Rosabeth Moss Kanter - @RosabethKanter
Shawn Murphy - @shawmu
Simon Sinek - @simonsinek
Martin Zwilling - @startuppro
Steve Denning - @stevedenning
Ted Coine - @TedCoine
Ted Rubin - @tedrubin
Tom Peters - @Tom_Peters
Tony Robbins - @tonyrobbins
Tony Schwartz - @tonyschwartz
Umair Haque - @umairh
The final group of social leaders actively share innovation, startups, technology, and business transformation thought leadership content on Twitter. This group of entrepreneurs, authors, CXO business executives, venture capitalists, analysts, pundits, and futurists are engaging, super smart, and are shaping future business and technology trends.
Amy Jo Martin - @amyjomartin
David Armano - @armano
Marc Benioff - @benioff
Bill Gross - @bill_gross
Brian Solis - @briansolis
Chris Brogan - @chrisbrogan
Dave Gray - @davegray
Dave McClure - @davemcclure
Alex Howard - @digiphile
Ekaterina Walter - @ekaterina
Fred Wilson - @fredwilson
Gary Vaynerchuk - @garyvee
Guy Kawasaki - @guykawasaki
Jason Falls - @jasonfalls
John Gallant - @johngallant1
John Nosta - @johnnosta
Whitney Johnson @johnsonwhitney
Jon Ferrara - @jon_ferrara
Jeremiah Owyang - @jowyang
Krishnan Subramanian - @krishnan
Aaron Levie - @levie
Mark Fidelman - @markfidelman
Meghan M. Biro - @meghanmbiro
Mark P McDonald - @markpmcdonald
Mitch Lieberman - @mjayliebs
Michael Krigsman - @mkrigsman
Mark Suster - @msuster
Nilofer Merchant - @nilofer
Om Malik - @om
Paul Greenberg - @pgreenbe
Raj Setty - @rajsetty
Roman Stanek - @romanstanek
Ray Wang - @rwang0
Robert Scoble - @scobleizer
Scott D Anthony - @scottdanthony
Steve Case - @stevecase
Tim O'Reilly - @timoreilly
I know that as soon as I submit the list, I will be reminded of the names that I omitted. There are so many more amazing people that I learn from on Twitter. I did carefully review all of the input that I received from my Twitter network and I included most of the recommendations.
I hope you connect with these 100 amazing Twitter accounts and learn from them as much as I have. Happy networking!
This post is part of a series co-produced by The Huffington Post and Blogworld, in conjunction with the latter's BusinessNext Social 2013. That event will feature some of the world's leading social-business luminaries and influencers, each of whom will be speaking at the event to provide an up-close look at how the world's most successful businesses harness the power of social.
Related