Actors, athletes, musicians and other big name celebrities are using Twitter to rally behind a Tennessee student after an emotional video showed the boy crying about being bullied.
Keaton Jones, a young boy from Knoxville, became an internet sensation after his mother shared a video of his heartbreaking story on Facebook. Keaton was sitting in the car with his mom because he was afraid to go to lunch, and described how the other kids were bullying him.
"They make fun of my nose. They call me ugly. They say I have no friends," Keaton told his mother as he started to cry.
Keaton began his video by asking why people bully other kids, but ended with a message to other kids who have been bullied, to give them some hope. The video has been viewed more than 18 million times on his mother's Facebook page.
"I don't like that they do it to me. And I, for sure, don't like that they do it to other people, cause it's not okay!" Keaton told his mother. "People that are different don't need to be criticized about it. It's not their fault."
Kimberly Jones, Keaton's mother, wrote in her post that her son was a good kid and encouraged parents to talk to her children about bullying. Jones did not immediately respond to HuffPost's request for comment.
The viral video caught the attention of some big names, who wanted to send love and support for Keaton. Actors Chris Evans, Millie Bobby Brown and Patricia Arquette are just a few of the celebrities who have reached out on Twitter to give Keaton some hope.
"Stay strong, Keaton. Don't let them make you turn cold," Evans tweeted Sunday. "I promise it gets better. While those punks at your school are deciding what kind of people they want to be in this world, how would you and your mom like to come to the Avengers premiere in LA next year?"
Keaton has received tons of invitations like Evans' since the video has been out, including being invited as Hailee Steinfield's date to the "Pitch Perfect 3" premiere. Tennessee Titans tight-end Delanie Walker invited Keaton and his family to a New Year's Eve game against Jacksonville.
UPDATE ― Dec. 11: The principal of the Horace Maynard Middle School responded to concerns about bullying at the school on Monday. Principal Greg Clay told the Knoxville News Sentinel that "action was taken" by the school after the incident occurred, and the school is planning an anti-bullying assembly to address the issue.
"We're having a good school year," Clay said. "I'm sorry it's like this. We all sympathize with Keaton and we're doing everything we can to make sure it never happens again. Everybody saw the video and it was horrible. We don't want anyone to feel like that. Keaton's a good kid. We'll take care of him."
Before You Go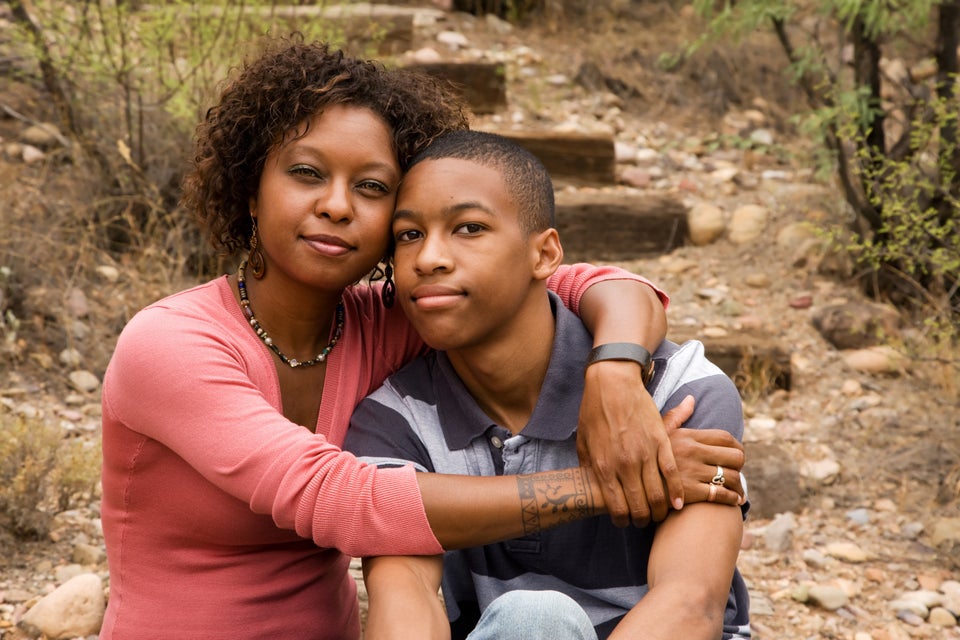 How To Talk About Bullying
Popular in the Community