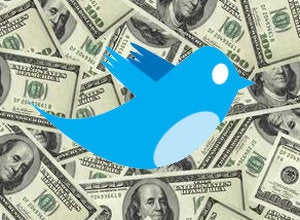 Twitter will be adding commercial accounts and advertising to its site, the micro-blogging site's COO and co-founder confirmed.
Stone outlined the site's plans for commercial accounts in an interview with the BBC.
Twitter will always be free to everyone whether it's commercial or personal. But you'll be able to pay for an additional layer of access to learn more about your Twitter account - to get some feedback, to get some analytics so that you can become a better twitterer.
T3 describes Twitter's commercial account plans:
Within these new commercial accounts users will gain an enhanced experience with access to analytical tools and ways to gain feedback from their followers.
Twitter COO Dick Costolo also Tweeted:
@dickc: We're going to have a commercial accounts package. One of its fundamental features will be an analytics dashboard.
Costolo told audiences at a TechCrunch even that the ads coming to Twitter will be "fascinating, non-traditional, and people will love it," The Business Insider reports.
Bloomberg notes Costolo told audiences with regard to the ads,
We want to do something that's organic and in the flow of the way people already use Twitter -- and not, Here's the tweets and here are the ads.
Popular in the Community