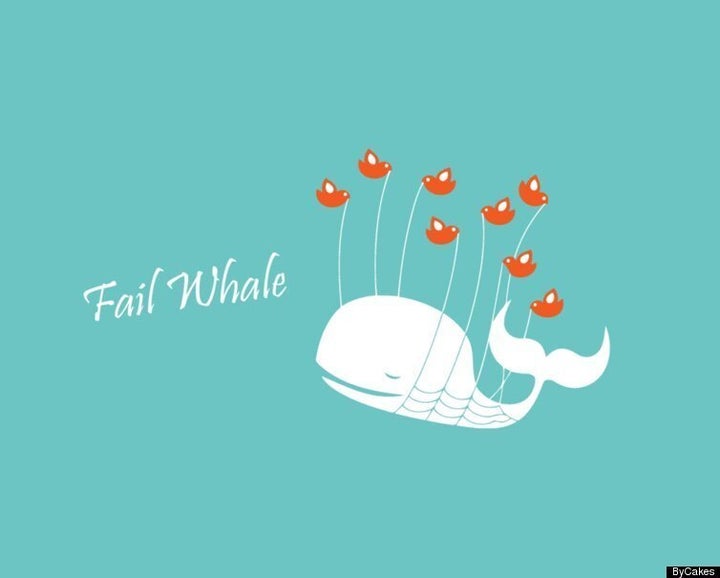 As avid tweeters will know, Twitter has suffered considerable downtime over the past several days, the site blacking out for hours at a time, sometimes multiple times a day.
Late Monday night, a three-hour long Twitter outage followed hot on the heels of the launch of Twitter's new "Places" feature.
Twitter has written a post on its official blog that acknowledges and attempts to explain the outages the site has been suffering.
"From a site stability and service outage perspective, it's been Twitter's worst month since last October," Twitter admitted.
The site explained that "record traffic" and "unprecedented spikes in activity" had contributed to the site's "Fail Whale" problem:
Last Friday, we detailed on our Engineering blog that this is going to be a rocky few weeks. We're working through tweaks to our system in order to provide greater stability at a time when were facing record traffic. We have long-term solutions that we are working towards, but in the meantime, we are making real-time adjustments so that we can grow our capacity and avoid outages during the World Cup.

As we go through this process, we have uncovered unexpected deeper issues and have even caused inadvertent downtime as a result of our attempts to make changes. Ultimately, the changes that we are making now will make Twitter much more reliable in the future. However, we certainly are not happy about the disruptions that we have faced and even caused this week and understand how they negatively impact our users.
Unfortunately, you can expect more downtime in the near future: Twitter says it will be undergoing maintenance over the next two weeks (although Twitter explicitly noted that it won't happen during the World Cup games). For updates on the site, you can check Twitter's official status blog.
How has Twitter's downtime affected you (if at all)? Tell us how in the comments below.
Related
Popular in the Community