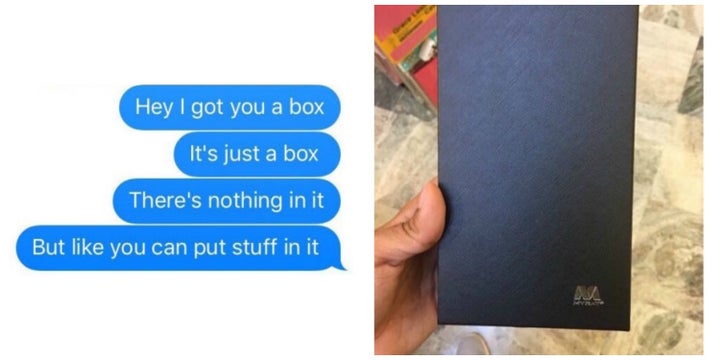 A woman's surprise response to receiving a totally empty box from her boyfriend is the gift that keeps on giving.
Braxton Sislo works at a cellphone case kiosk in a New Orleans mall. Earlier this month, his work got a shipment of a couple of fancy cases that came in boxes. Sislo thought the boxes looked pretty cool, so the 21-year-old's boss gave him one to keep.
"Then, I thought, 'Hmmm, I kinda feel like Ray has mentioned something about a box, let me send her a pic of it and see if she wants it," Sislo told The Huffington Post of his long-distance girlfriend, Ray.
He texted Ray, who lives in Canada, about the box.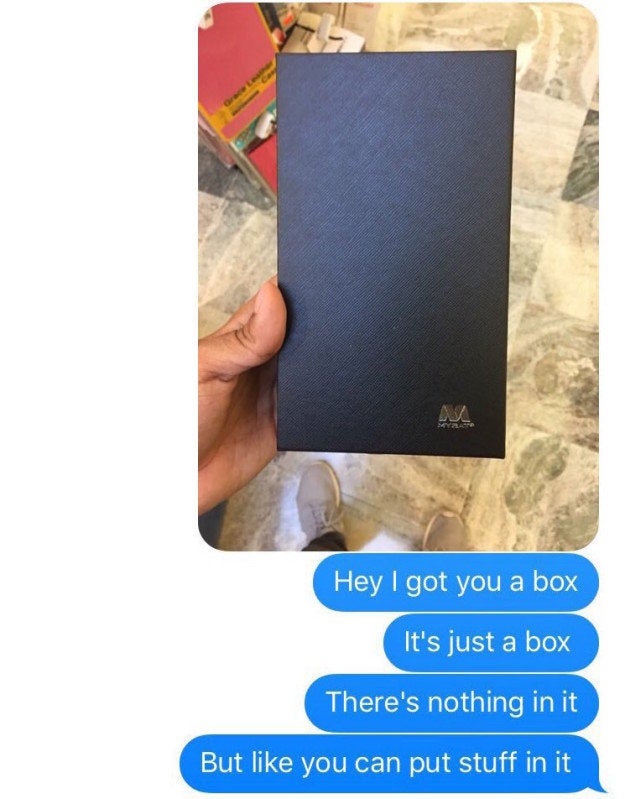 Sislo expected Ray to respond with a simple "wow, thanks babe," but he could have never anticipated the response he actually received: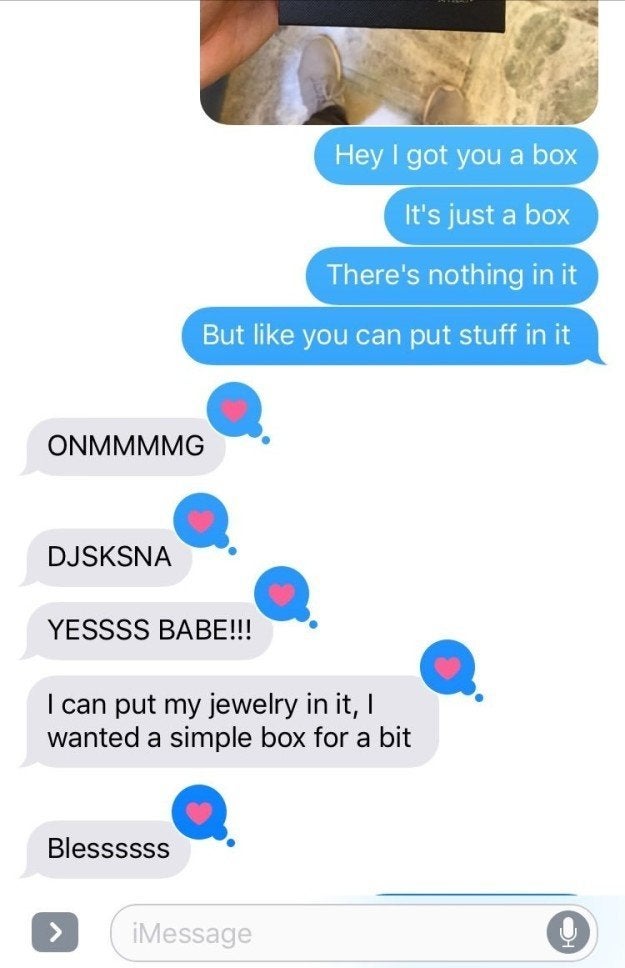 "I wasn't expecting her to do all that," he said.
"A couple hours after I tweeted it, me and Ray were on the phone talking about the tweet and I was like, 'It's so crazy that the tweet has 19 retweets!'" Sislo told HuffPost. "And she's like, 'Oh my God, let me go see …'"
Ray checked the post on Twitter and, stunned, reported her findings to Sislo. "She said, 'Babe, you said 19?' And I said, 'Yeah, like 19. I know that's not a lot of people but just imagine 19 people in a bar or something.' And she's like, 'It's at 709 retweets!' And we start freaking out."
Since it was posted on Dec. 14, the post has received over 63,000 likes and 19,000 retweets.
Other people have even started offering their friends and significant others boxes as gifts, and have posted their responses:
Sislo thinks part of the reason why the post has become so popular is because people believe he's giving Ray the box as a Christmas present. He told HuffPost that he's planning to see Ray in Canada for the holidays and has actually bought her real gifts.
"It's also [because] people want that in their relationships," he said. "They want their partner to be grateful over little things. So they see Ray reacting like that and realize, 'That's what I want in life, a person that cherishes every small thing I do.'"
And Sislo certainly cherishes his girl.
"She's a really great human," he said. "She has a lot to offer to the world and I'm blessed enough to be able to call her my girlfriend."
Related
Before You Go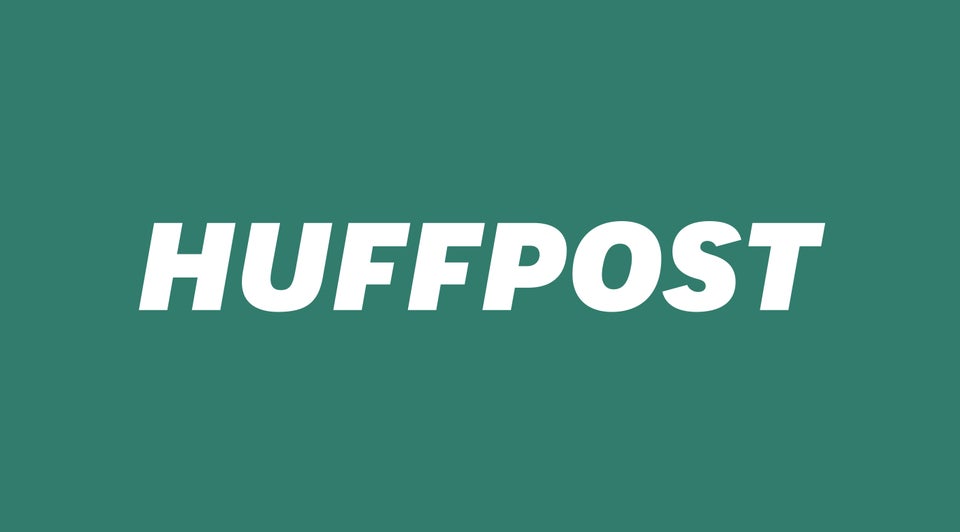 Twitter Shows How A Tough 2016 Has Changed Them From Start To Finish
Popular in the Community