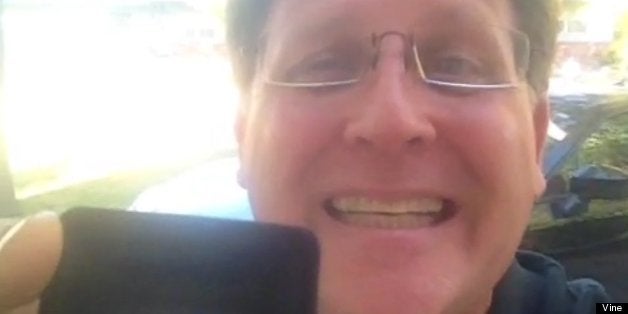 "I love you! #WillYouMarryMe
With that text in less than 140 characters, an @ mention and an accompanying Vine of course, history was made on Twitter on Tuesday night, May 28, 2013.
Los Angeles resident Curt Buthman asked his girlfriend Marsha Collier if she'd marry him. He did so in the middle of a popular Twitter chat about customer service (#custserv), which Collier founded in 2009. Watch the Vine here:
Collier was in the middle of moderating the chat.
"I was trying to run the #custserv chat and then my mind totally froze," Collier told the Huffington Post, recalling the moment she saw Buthman popped the question.
Quickly after, she fired off her response.
Collier said she's been overwhelmed by the reaction on social media to their engagement.
"This is insane," she said. "I always feel that folks on Twitter are like family - they REALLY ARE!"
Buthman described his thoughts as he tweeted the question.
"I was afraid it would get by her because the chat is so fast on #custserv," he told HuffPost. "I had friends to retweet if she didn't answer immediately."
Find a Storify below of the entire exchange.
Popular in the Community