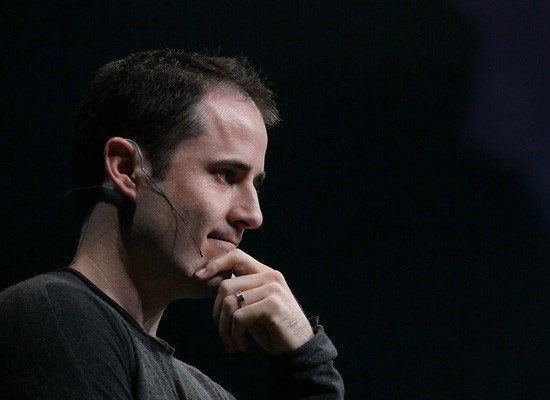 It's been an eventful week at Twitter.
Evan Williams, co-founder and former CEO of the micro-blogging service, announced in a post on his personal blog that he will "scale back" his role in the company's day-to-day activities.
Williams said that his "mind started to wander" after he stepped down as CEO in the fall of 2010 to make room for Dick Costolo.
I'm not ready to talk about what I have planned next, but I will venture a prediction about what's next for Twitter: It will be bigger and better [...] And there is still a massive amount of work to do--to build a business, but also to simply complete the vision we've had for the product for a long time.
Williams said he is comfortable with his decision to step back from the company because it is on stable ground and in able hands.
On Monday Twitter creator Jack Dorsey (who co-founded the company with Williams and Biz Stone and who was CEO until William assumed the title in 2008) returned to the company as executive chairman in charge of product. Dorsey spoke on Tuesday about his goals for the service to achieve "mainstream relevancy."
Though his blog post made no mention of Dorsey, Williams gave a nod to the expanding Twitter team. "Founders, in general, get an out-sized share of the credit for any successful company," he wrote. "There are hundreds of people at Twitter now [...] I'd venture to say it's one of the finest teams ever assembled in the Internet industry [...] And it is they who will take it to the next level, which will surprise us all."
But this is not the end of "Ev" at Twitter, he wrote. "I'm still involved, but it's no longer my full-time job."
According to the San Francisco Chronicle, Williams "will remain a close strategic adviser to Costolo and an active member of the board of directors."
The New York Times reports that Williams is currently at work on a new start-up.
Related
Popular in the Community