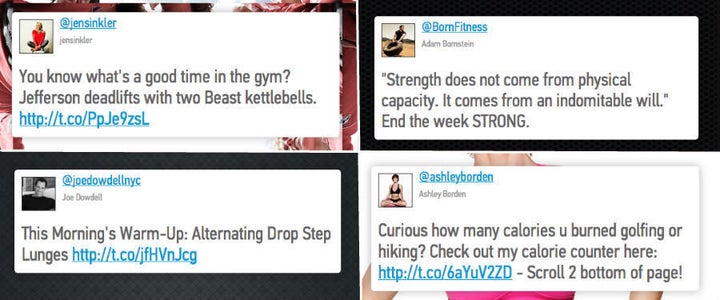 When it comes to incorporating fitness in our lives, we could all use a little help staying motivated. That could take the form of a running buddy, personal trainer, beloved DVD coach or, for many, a coterie of the best fitness experts online. Twitter is a great tool to disseminate fitness information -- from inspirational quotes to new, effective moves and tips to maintain energy and promote recovery.
Here are the 20 people who help us keep up the hard work every day: including not only master trainers like Joe Dowdell and Tracy Anderson, but also fitness writers like Jen Sinkler. Each of these Tweeps can help up your workout game.
Who did we miss? Tell us in the comments!
Related