A Twitter glitch that occurred Tuesday mistakenly showed some users other people's Twitter timelines. Rather than viewing tweets from the accounts they followed, some users reported being shown a completely different set of Twitter updates from people they didn't follow--including tweets from users with protected accounts.
A tipster sent us the screenshot (see below) noting, "I don't follow any of these people," and pointing out that there was at least one protected tweet appearing in his timeline.
Twitter notified users on its Status Blog that it briefly disabled "#NewTwitter". The last update from Twitter, which occurred 14 hours ago, noted, "Sticking with our retro theme, we're temporarily disabling trends."
Did you experience the glitch? Notice anything strange about Twitter recently? Let us know.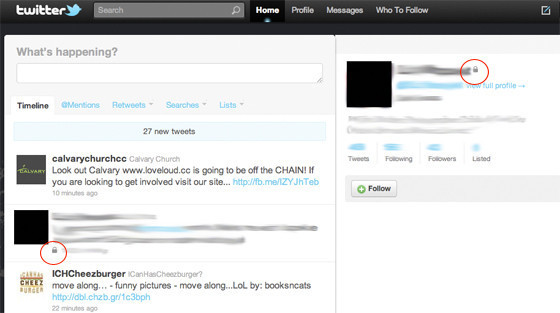 Popular in the Community