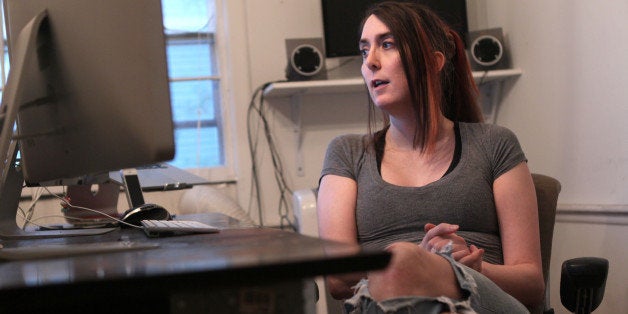 Twitter has teamed up with a women's rights advocacy group to launch a new tool aimed at curbing gender harassment and abuse on the social media platform. The tool, launched Thursday, allows victims to report harassment or for individuals to report on behalf of others. Users can describe in detail the date the harassment started, whether or not the victim fears for their personal safety, the exact sort of abuse experienced and whether the abuse is coming from one account or many.
The information is then submitted to Women, Action, & the Media (WAM!), a nonprofit that has sought "gender justice in media" since 2004. WAM! collects the info and works to get a resolution from Twitter.
But Jaclyn Friedman, executive director for WAM!, told The Huffington Post that the tool has been in the works since before the online firestorm surrounding #GamerGate.
"We feel that [Twitter's] current reporting tool doesn't capture enough of the context of the way different women are targeted on Twitter," Friedman told HuffPost via email.
Twitter does currently provide its own form to report abuse. That tool allows people to choose the sort of harassment they're experiencing from a menu that includes options like "specific violent threats," but does not offer the same level of detail -- "revenge porn," for example -- that WAM! does.
Though WAM! says it will bring reports of abuse to Twitter, the primary focus seems to be on data collection. According to the group's press release, information collected by the tool will ultimately inform how Twitter deals with harassment of women in the future.
"It's very clear to me that they genuinely want to make it better," Wu said. "That said, from what I've read about this so far, there doesn't seem to be any teeth."
"I'll be sold on it when I report something and see action taken," she added.
Wu also told HuffPost that her opinion about Twitter's responsibility diverges a bit from that of other tech feminists. The social media platform has come under fire in the past for not doing more to directly combat abuse.
"I'm always a little bit bewildered when the focus of the conversation becomes Twitter. To me, it seems like being angry at the post office for sending you a threatening letter," Wu said.
"Ever since I offered that reward, it stopped completely. It's stopped completely. Not a single death threat. The tone of my tweets has vastly improved. I've been overwhelmed by that response," Wu said.
Related