The testimony will be the first time Comey will make a public appearance since his firing last month. Comey's opening statement suggests he will address allegations that Trump pressured him to drop the FBI's investigation into former national security adviser Michael Flynn as well as Russia.
Comey's statement says that Trump told him he "needed and expected loyalty." Comey also says he explicitly asked Attorney General Jeff Sessions to tell Trump not to contact him directly, which Trump ignored. According to the statement, Trump called Comey directly to say that that he had not been involved with "hookers" in Russia and to "discuss the 'cloud' of the investigation that was impacting his administration."
So it's a little weird the RNC would suggest Comey wasn't saying anything "of substance."
Incidentally, the gif is from the movie "In A Valley Of Violence," which arguably can be a metaphor for the status of our world right now.
The ratio on the tweet is abysmal. On Wednesday afternoon, there were more than 2,000 responses and less than a thousand retweets and likes. While an exploding comment section on a blog post might indicate success, overwhelming responses on Twitter usually mean the opposite.
"The lengthier the conversation, the surer it is that someone royally messed up. It's a phenomenon known as The Ratio," says Esquire. Here's the current ratio of that GOP tweet:

Basically, the GOP sending something like this out is... odd. And the responses that have been pouring in are mostly feelings of incredulousness and general confusion:
Many also responded in kind ― a meme for a meme, a gif for a gif:
Can't wait to see what the GOP tweets tomorrow.
Before You Go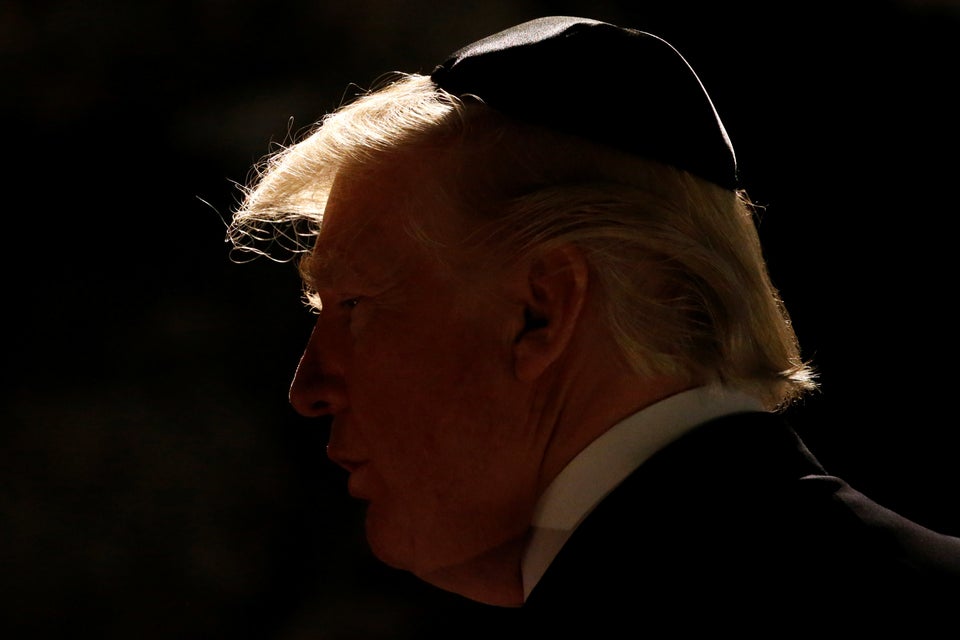 President Donald Trump's First Trip Abroad
Popular in the Community