Due to the multiple times Hillary Clinton has been seen hiking through the woods since the election, like in this picture …
... and in these photos …
… people on Twitter are joking that the former Democratic presidential nominee is clearly living in the forest like some majestic woodland creature:
Others are riddled with wishful thinking:
While some tweets are as entertaining as a tabloid headline:
The first Clinton sighting/selfie happened on Nov. 10, when Margot Gerster of White Plains, New York, decided to take a hike in the woods with her baby daughter near her parents' home in Chappaqua.
Gerster decided to take in the great outdoors to clear her head because she was "feeling so heartbroken" due to Clinton's loss to Donald Trump on Nov. 8, and was shocked and elated to randomly run into the former Secretary of State in the woods. She took a selfie with Clinton and posted the picture to Facebook, where it quickly went viral.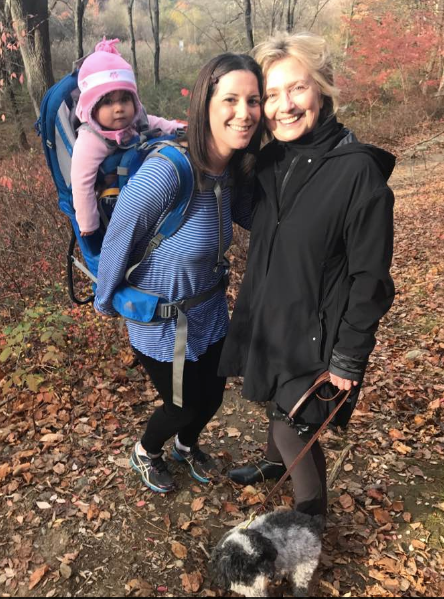 "I got to hug her and talk to her and tell her that one of my most proudest moments as a mother was taking Phoebe with me to vote for her," Gerster wrote on Facebook. "She hugged me and thanked me and we exchanged some sweet pleasantries and then I let them continue their walk. Now, I'm not one for signs but I think ill definitely take this one. So proud."
Hopefully the other sightings don't trump the sweet sentiment on that initial interaction.
Related
Popular in the Community