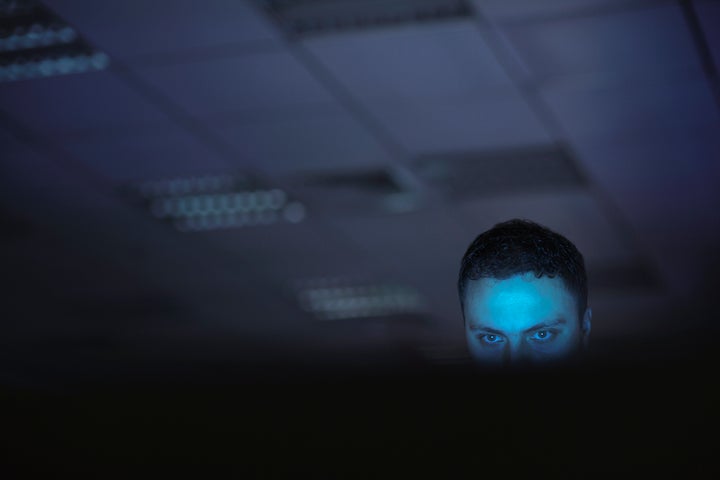 Why aren't rape taunts considered harassment under Twitter's terms of service?
I joined Twitter in 2014 after I saw my perpetrator sentenced to 10 years in prison for the years of sexual abuse I endured as a young child. Since I allowed my name to be used in media coverage (somewhat rare for victims of sexual violence), I wrote an article about my experience for the "Washington Post." Unsilenced and no longer ashamed, I spoke out against sexual violence and began to share my own story on Twitter.
When my account was small, I received positive responses from fellow Twitter users. In speaking out, I found a community. I learned that I was not alone. Now that my account is much larger, I have begun to experience the dark side of Twitter and have seen firsthand how the social media behemoth undercuts victims and enables rape apologists.
Under my TEDx talk about my experience as a child victim of sexual violence, trolls often taunt me, using aspects of my story to attack me. When I tweet about politics and other topics unrelated to sexual violence, trolls often choose to harass me by mentioning the crimes I endured as a child. This specific type of harassment is relentless and litters my mentions and DMs daily.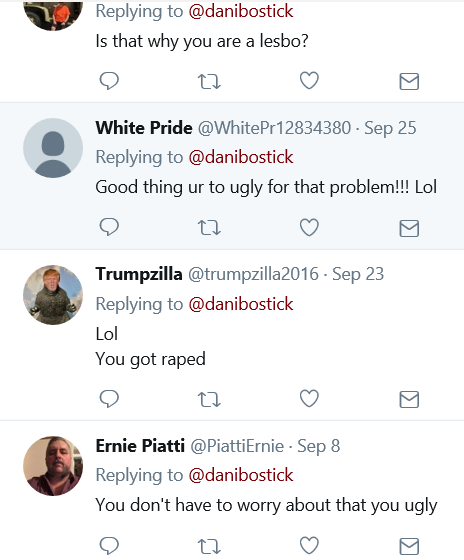 Sometimes, trolls follow me around Twitter, posting rape taunts under my Tweets and replies to other users. Even when these comments are numerous and their sole purpose is to terrorize me, Twitter does not consider them targeted harassment. When I report them, I receive an email from Twitter informing me that this type of rhetoric does not violate their community guidelines. Even a tweet from a user expressing his delight in the possibility that I could be raped and beheaded by ISIS was not removed the first four times I reported it (that tweet is down now, but the account is still active.) 
Even a tweet from a user expressing his delight in the possibility that I could be raped and beheaded by ISIS was not removed...
If rape taunts and rape-related harassment do not violate Twitter's community guidelines, then it is time to accept that Twitter is an unacceptable community for victims of sexual violence. Twitter has locked or suspended the accounts of users who have called me hateful names, but has consistently refused to sanction accounts of users who mock my experience as a victim of child sexual abuse. How is it possible that Twitter could think that the c-word could be more hurtful than a series of tweets that my childhood abuser must have been a desperate man because of my unattractive appearance?
It is somewhat fitting that such harassment has littered the space under a talk about the challenges of being a victim of sexual violence beyond the fallout from the crime itself. The comments under my talk are a case study in victim-shaming and rape culture.
This type of harassment is not specific to Twitter. It happens in real life as well. When victims come forward, their credibility is questioned, their character is impugned, and their reputation is attacked. I have experienced it, as have many others who have found themselves revictimized after they muster up the courage to report their crimes. Recovering emotionally and physically from an episode or extended period of sexual violence is extremely difficult. Hateful, slanderous comments from an uninformed public or the perpetrators' enablers exacerbate the trauma of sexual violence.
Even with increased media attention about sexual harassment and viral hashtags like #MeToo, Twitter has no intent of changing their harassment policy to include taunts about rape. Twitter's plans to make their community a safer place do not include banning rape-based taunts and harassment. In November, Twitter will suspend accounts linked to violent organizations and update its policy to include hateful imagery and symbols, unwanted sexual advances, and hateful display names. In December, Twitter will start removing content that glorifies violence and expand enforcement of unwanted sexual advances. No part of their plan will change their current policy of accepting rape-taunts as harmless.
I will continue speaking about my experience. I will continue reporting the rape apologists who harass me.
Twitter has made their online community a more comfortable place for perpetrators than it is for victims. According to the Rape and Incest National Network, sexual violence is under-reported. While victims want justice, most know as consumers of media and social media that they will be attacked again if they decide to seek justice. It is less of an emotional risk to stay silent.
Twitter is convenient platform for rhetoric that perpetuates the shame and stigma that victims of sexual violence often experience. If Twitter is genuinely concerned about safety, it needs to expand its definition of harassment. Their current policy harms individual Twitter users and strengthens the same culture that discourages reporting and keeps victims imprisoned by silence.
I will continue speaking about my experience. I will continue reporting the rape apologists who harass me. And — until Twitter changes its policies — I will continue to receive emails from Twitter letting me know that the harassment I reported isn't actually harassment.
In the Twitterverse, it is business as usual.
Calling all HuffPost superfans!
Sign up for membership to become a founding member and help shape HuffPost's next chapter
BEFORE YOU GO