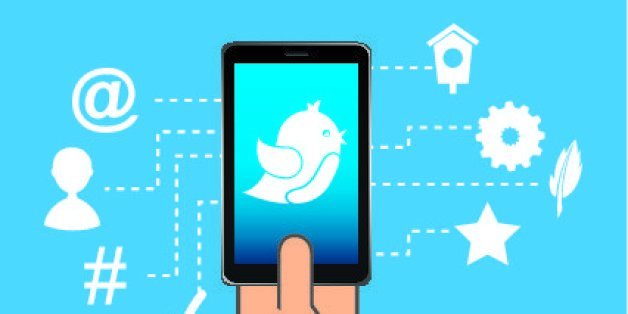 This article appeared as an op-ed on my regular column in The Washington Post.
Twitter is in a state of crisis. The stock has tanked since co-founder Jack Dorsey returned as chief executive. Four of 10 top executives just left. With takeover rumors swirling Dorsey must think outside the box and reinvent the one-time darling of social media.
Twitter has stumbled into a mess that may be hard to break out of. Here are five unfortunate problems:
The top 3 reasons why people use Twitter are: getting breaking news alerts, getting general news and to "pass the time," according to a study by the American Press Institute. However, a vibrant social media platform needs the "social" part - active engagement -- to have broad, growing interest. It is striking that 44 percent of users have never sent a single tweet, according to one study. Moreover, users don't come back even if they sign up. Of the 284 million accounts created in 2013, only 12.9 percent were still actively tweeting in February 2014.
In comparison to key competitors, Twitter does not do as well on user engagement: Facebook users are more likely to post and respond to content, while Twitter users are more likely to follow passively.
In a 2013 letter Twitter was described as "a service shaped by the people, for the people." It is ironic that, in reality, a few power users with massive followings shape the service. This is not surprising given that news following -- entertainment, sports and politics as the three top sources -- is what draws users. This means that celebrities and news organizations get a leg up. While Katy Perry has over 81 million followers, according to a 2013 study, the median Twitter user has 1 follower; and even among those who were active and posted in the last 30 days, the median user had just 61 followers. The network effect reinforces the power users: Caitlyn Jenner set the record for the fastest ever time to reach one million followers. While Ellen DeGeneres's Oscars selfie was the most retweeted message.
Media outlets must keep their eyes on the groups advertisers love, such as people between the ages 12 and 24. According to a study by Edison Research and Triton Digital, Facebook still has a lock on 74 percent of this demographic in the United States. Young people prefer Instagram and Snapchat over Twitter. The challenge in the social network business is its self-reinforcing nature: the more people there are on it, the greater the incentive for me to be on it. As Twitter falls behind, its chances of catching up become slimmer. Against its biggest competitor, Twitter has a substantial gap to close: Facebook drives 20 times as much traffic as does Twitter (as measured by social referrals as a percentage of overall traffic).
Twitter's growth market is the Asia-Pacific, according to eMarketer, and yet it is in the United States that it earns the highest revenues. Looking ahead, the Asia-Pacific markets will be heavily contested with competition from fast-growing alternative social networks, such as, the enormously popular, WhatsApp. Twitter is, of course, locked out of the biggest market of them all: China.
Dorsey is reportedly considering raising Twitter's 140-character limit to 10,000.
Currently, the average tweet length is about 67.9 characters, according to an analysis of a million tweets in 2012, by a Twitter engineer. This suggests that the few people active on Twitter are using it mostly to post photos or a link, with a brief introduction. Changing the character limit does little to address these fundamental challenges that are behind Twitter's troubles. Will expanding the limit induce users to dramatically change behaviors and become content creators, when there are already so many other platforms to do so?
By mixing the old tweet with a new longer form will add to the confusion. Loyal followers who were attracted by the brevity of Twitter could be turned off.
All great products must reinvent themselves to remain relevant, fresh and serve customers. Facebook, for example, has done this, with new apps, new markets and new plans, without changing its core. It is unwise to mess with the very attribute of what makes the product distinctive and compelling in the first place.
Twitter is not a particularly social social network; it is a community of 320 million shaped by a handful of elites. It appears too late to pivot back to a "service shaped by the people, for the people." If Dorsey can find a way to break out of the beautiful bind Twitter has created for itself, that will be news worth tweeting about.
Chakravorti is senior associate dean of International Business & Finance at Tufts University's the Fletcher School. He's also the founding director of the Institute for Business in the Global Context and author of The Slow Pace of Fast Change. Formerly a partner at McKinsey, he taught innovation at Harvard Business School.
Calling all HuffPost superfans!
Sign up for membership to become a founding member and help shape HuffPost's next chapter