"A verified badge does not imply an endorsement by Twitter," the site's policy states.
Still, the verified status caused a swift backlash from other users on the platform.
Kessler previously called Heather Heyer, the woman who was killed when a car plowed into the crowd demonstrating against the white supremacists that descended on Charlotesville, "a fat, disgusting Communist." He added that her death was "payback time."
Police identified James Alex Fields Jr., a white supremacist, as the driver who hit Heyer and others at the protest. He has been charged with multiple felonies, including one count of second-degree murder, three counts of malicious wounding and one count of failing to stop at an accident resulting in a death.
Twitter CEO Jack Dorsey responded to the backlash on Thursday, saying that the company needed to reconsider its verification process, a system he described as broken.
"We failed by not doing anything about it," he wrote.
As a result, Twitter will halt its verification process while it examines how it authenticates users on the platform. The social media company acknowledged that the blue check mark is "interpreted as an endorsement or an indicator of importance."
"We recognize that we have created this confusion and need to resolve it," the company said in a statement.
Still, Kessler's account remains verified.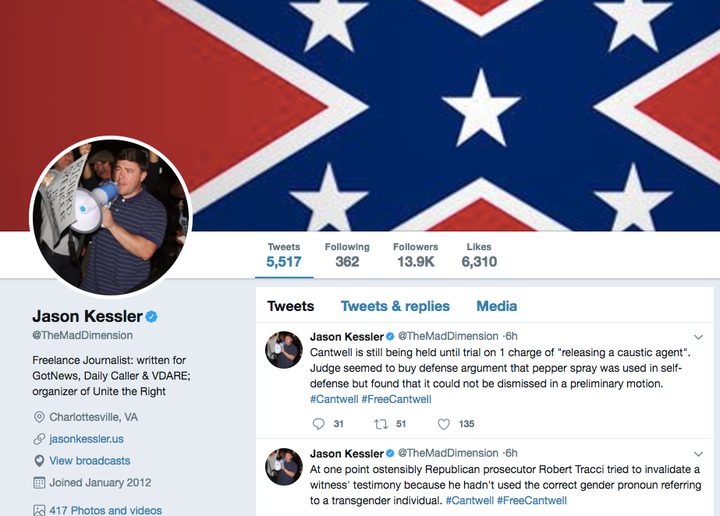 Related
Before You Go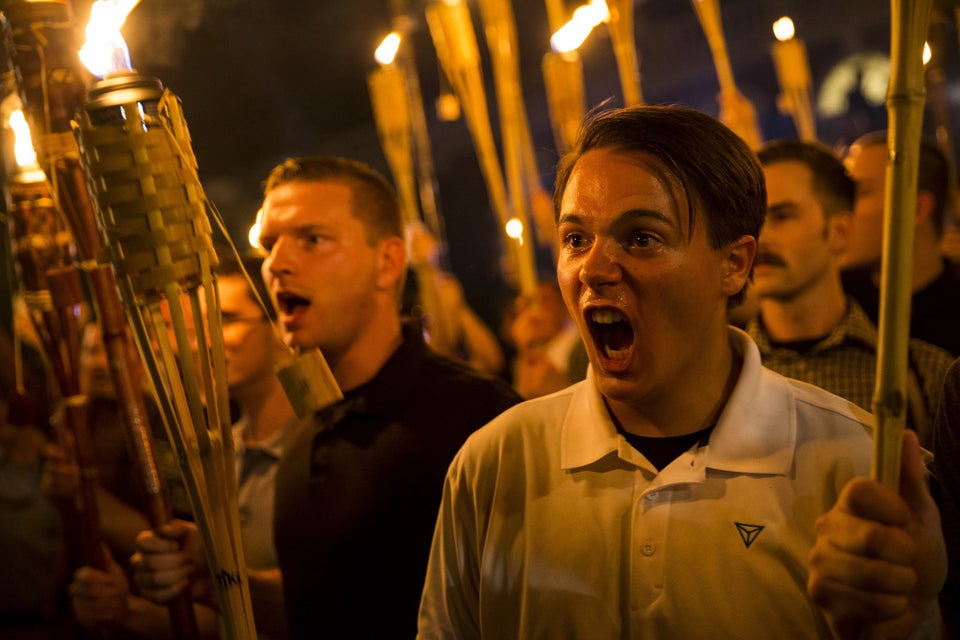 Clashes In Charlottesville
Popular in the Community