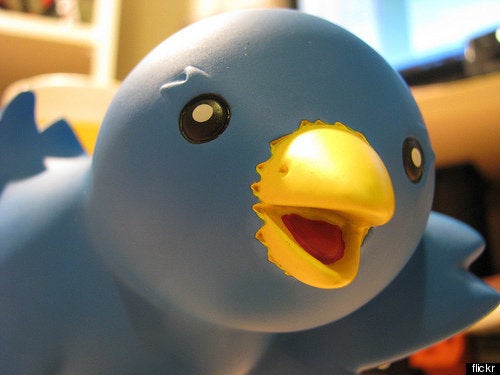 Twitter has begun rolling out a new feature called 'Local Trends' that allows users to see location-based trending topics.
Mashable, which notes that 1 percent of users have been given access to the new feature, according to Twitter, explains some of the capabilities of the new functionality:
- Local Trends allows you to set a specific location, so that you can see the trends around you. Most of the time, this would be your home. However, it looks like you can change it on-the-fly if you're traveling, for example.

- Clicking on Local Trends gives you a list of different cities and countries in which you can view trends. It's a limited list so far -- only 15 U.S. cities are supported so far.

- You can access these trending topics from Twitter.com, on the right hand column.
See a screenshot of the new feature, taken by Twitter user @LisaBarone (thanks!), below: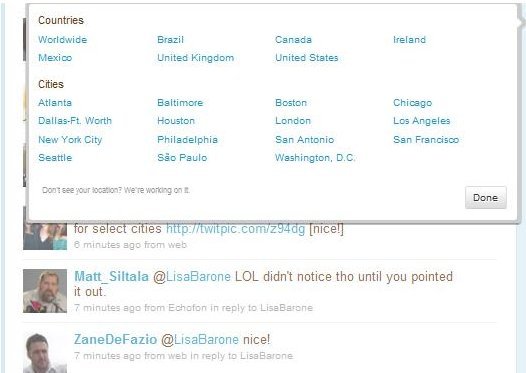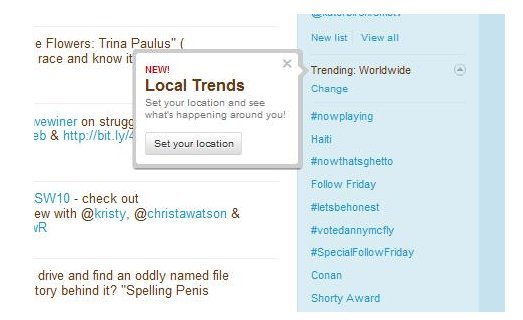 Popular in the Community