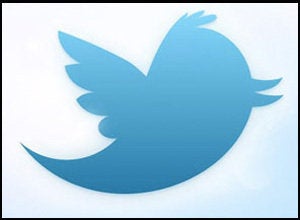 It's not necessarily those who tweet the most, or have the most followers that help determine Twitter's trending topics, but the mainstream media, says new research from HP.
"You might expect the most prolific tweeters or those with most followers would be most responsible for creating such trends," said Bernardo Huberman, HP Senior Fellow and director of HP Labs' Social Computing Research Group, in a statement. "We found that mainstream media play a role in most trending topics and actually act as feeders of these trends. Twitter users then seem to be acting more as filter and amplifier of traditional media in most cases."
The subject of the tweet is the major determinant of whether the tweet's topic trends--largely as a result of retweeting. Thirty-one percent of trending topics are retweets, according to the HP research. Using data from Twitter's search function over 40 days, the researchers used 16.32 million tweets to identify the top 22 users that were generating the most retweets for trending topics. "Of those 22, 72% were Twitter streams run by mainstream media outfits such as CNN, the New York Times, El Pais and the BBC," HP wrote. "Although popular, most of these sites have millions of followers fewer than highly-followed tweeters such as Ashton Kutcher, Barack Obama or Lady Gaga."
While they also found that most trending topics don't survive beyond 40 minutes or so, the most dominant, longer-lasting trends were those that took hold over diverse audience members.
The researchers hinted that it remains to be seen whether social media can alter the public agenda.
"In traditional media, being on the news for several days is enough to start a conversation about that topic," Huberman said. "In social media, a few hours might do as well, but we have no evidence yet that it is the case."
Popular in the Community